---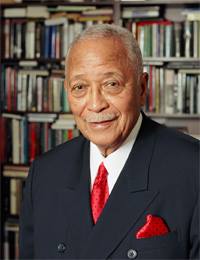 The Inaugural Committee of the East Harlem/El Barrio Democratic Club requests the honor of your presence to attend and participate in the Inauguration of Ruiz and Melissa Mark Viverito and Johnny C. Rivera as Democratic District Leaders.
They are Democratic District Leaders for the 68th Assembly District and Members of the County Committee on Friday, 23rd October, 2015, in the great community of East Harlem/El Barrio.
There will be food, drinks, music,entertainment, dancing and many other elected officials and surprises.

Please arrive before 6 pm, attire: Professional
Please RSVP by email indicating number of guests and their names clarkpena@aol.com, 917-710-1467.
Photo: *Former Mayor David Dinkins will perform the official ceremony.
Taino Towers, at 240 East 123rd Street, between Second Avenues, Harlem, USA (directions here), http://manhattandemocrats.org/, 212-369-3755
Related Articles
---