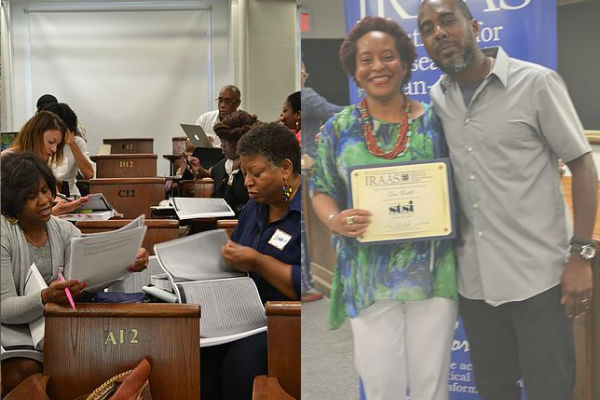 Columbia University's Institute for Research in African-American Studies (IRAAS) will convene a one-week Summer Teachers and Scholars Institute (STSI), focusing particularly on the history, cultures, and institutions of African-descended peoples in New York City. New York, home to Harlem and numerous other black communities, historically and today is one of the capitals of Black America, and even the Black World. Many of the structural, economic, social, and cultural facets found in black communities and cities throughout the Western Hemisphere are exhibited in their greatest dynamism in New York. This Summer Institute offers what few others are able: the opportunity to study African-American history, culture, politics, and life through the lens of New York, and in New York. High school and college/university instructors, graduate students, writers and journalists, museum and archive professionals, and independent scholars and researchers are welcome to apply.
July 11-15, 2016
Institute for Research in African-American Studies Columbia Unversity, 1200 Amsterdam Avenue, 758 Schermerhorn Ext – MC5512, New York, NY 10027
Related Articles
---
VIDEO
---
"Dr. Harry Delany is a renowned Harlem born and raised surgeon, the son of the great jurist and civil rights leader, Hubert Delany...." This monthly post is made in partnership with Harlem Cultural Archives.