---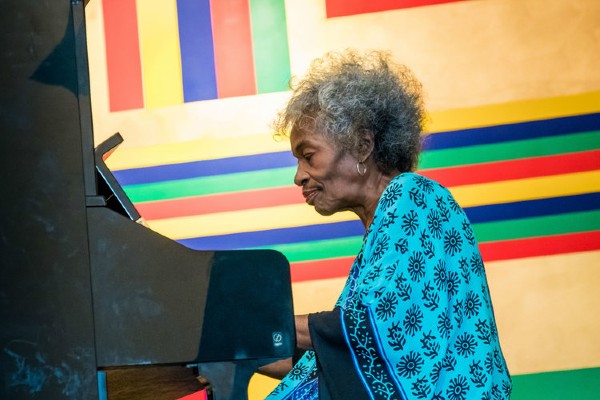 Please join Harlem's Marjorie Eliot, the Fort Tryon Park Trust, NYC Parks, and the Michels Family in celebrating the legacy of Stanley Michels at the 13th annual Stan Michels Jazz Concert.
This free performance will feature local jazz impresarios, Rudel Drears, uptown's amazing Harlem jazz legend Marjorie Eliot – an acclaimed pianist, actress, playwright, and Fort Tryon Park lover, and their ensemble underneath the historic elms and overlooking the Heather Garden.
Ms. Eliot's impact on the park has been significant, as has her following.
Hear her tell the story behind Fort Tryon Park's Trust annual Stan Michels jazz concert on Saturday, July 31, 2021, 12:30 pm EST.
The Fort Tryon Park Trust is the nonprofit conservancy that partners with NYC Parks to maintain and enhance Fort Tryon Park's 67 acres of public parkland for the public's enjoyment.
NYC Parks does not receive adequate funding to care for its public parks, so private partners like ours are critical, especially for unique parks like Fort Tryon Park, which has specialized landscapes and architectural features.
Individual donations from community members and visitors are critical to keeping this 86-year-old Scenic Landmark sustained at a high level of care amidst fluctuations in NYC Parks' budget.
For further information go to https://www.forttryonparktrust.org/
---