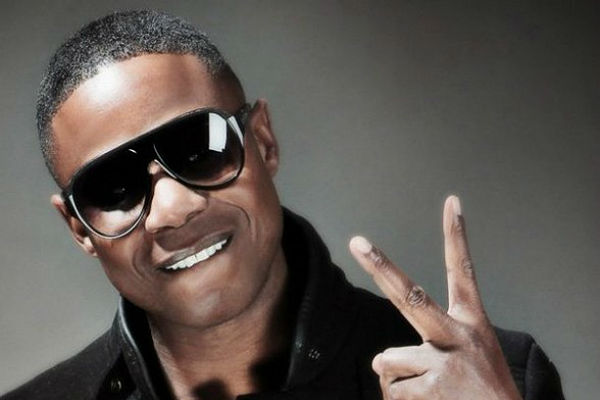 The Juneteenth Foundation announced today that FOX SOUL, the Black community's premiere free streaming platform, will exclusively air the inaugural Juneteenth Honors celebration, televised music and awards show to commemorate Juneteenth.
The event will highlight Black excellence, history and artistry as well as honor the achievements of African American luminaries and render $250,000 in scholarships to students attending Historically black colleges and universities (HBCU's).
The celebration, co-hosted by actor and media personality, Terrence J, and the pioneer of female rap, MC Lyte, will take place at the Warner Theater in Washington DC and air on Sunday, June 19 at 7pm ET / 4pm PT on FOX SOUL. 
Confirmed honorees include Grammy® Award-winning artist Maxwell; The National Association for the Advancement of Colored People (NAACP) Award-winning actor Omari Hardwick; Grammy® Award-nominated artist, philanthropist, and entrepreneur Big Sean; Founder, Chairman and CEO of Vista Equity Partners Robert F. Smith; entrepreneur and Founder of Urban One Cathy Hughes; Harlem hip-hop legend Doug E. Fresh; and Chairwoman of the Congressional Black Caucus Congresswoman Joyce Beatty.
"This is going to be one of the most special Juneteenth celebrations ever," said Laquan Austion, CEO of The Juneteenth Foundation. "The musical talent and honorees are phenomenal cultural trailblazers and influencers who truly embody the culture of freedom. We are excited to be working with FOX SOUL as our exclusive broadcast partner!" 
The event will also include show-stopping performances by award-winning artists T.I., Rick Ross, Ledisi, Keri Hilson, Shevonne and Domani.
"When FOX SOUL launched two years ago we promised to give a voice to African American audiences globally, and the Juneteenth Honorswill do just that by recognizing and honoring the accomplishments, stories and freedom of the Black community in a celebration that is set to entertain, educate and inspire in a way that FOX SOUL does best," said James DuBose, FOX SOUL's General Manager and Head of Programming.
To learn more about FOX SOUL and the Juneteenth Honors, visit https://foxsoul.tv, and connect on social media:
Instagram: @thejuneteenthfoundation & @foxsoul
Facebook: JuneteenthJF & FOX SOUL
Twitter: JuneteenthJF & @foxsoultv
The Juneteenth Foundation
---
---
The Juneteenth Foundation is a 501©3 organization dedicated to the national recognition of Juneteenth and the celebration of freedom and Black culture. The Foundation organizes initiatives and events that call attention to the historical significance of Juneteenth and supports corporate and citizen engagement surrounding healing and advocacy for Black Americans.
FOX SOUL
FOX SOUL is the Black community's premiere free streaming platform serving UNAPOLOGETICALLY BLACK, CONSUMABLE BY ALL entertainment around the clock to 44+ million viewers. With over 1,300 hours of live and interactive programming annually, we are home to some of the most iconic faces and voices of our culture: Cocktails with Queens hosted by Claudia Jordan, the award winning FOX SOUL's Black Report, the black filmmaker showcase known as FOX SOUL's Screening Room hosted by Vivica A. Fox, The Book of Sean hosted by Dr. Sean McMillan, Business of Being Black with Tammi Mac, TEA G-I-F and more. We share YOUR voice and YOUR Truth 24 hours a day, 7 days a week. For more information on FOX SOUL, visit us on YouTube and FOXSOUL.TV.
Related Articles