---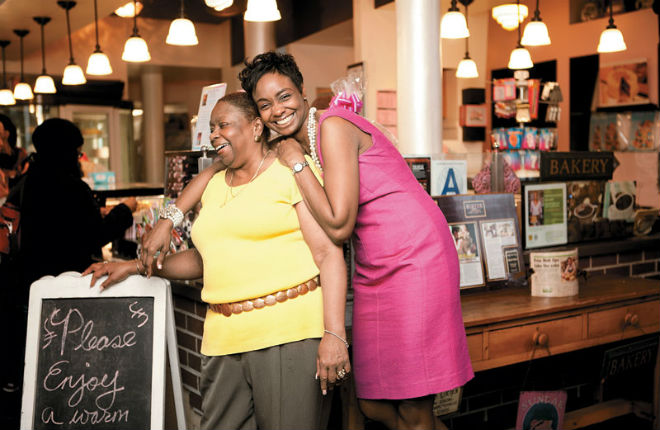 Did you know July is National Ice Cream Month? Well, in celebration, Make My Cake is inviting everyone to their Sweet Summer Ice Cream Social at their 116th street location on Tuesday, July 29 at 6 pm.
Come make your own sundae with their new Sweets & Cream line of hand-crafted, southern-flavored treats like Red Velvet, Banana Pudding and Sweet Potato Pie and help them spread word at #SweetCharity!
Admission is free with a donation to Citymeals-on-Wheels.
Don't come late cause I'm not sharing mine.
But if you can't make it? Please donate to Citymeals-on-Wheels at:
https://www.citymeals.org/support-us/make-my-cake?origin=1404MMC
Photo of the Make My Cake Harlem mom and daughter team.
Related Articles
---