---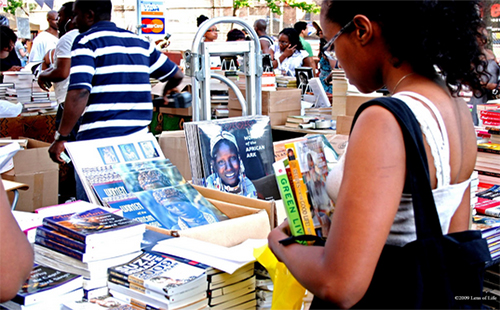 The Harlem Book Fair is the United State's largest African-American book fair and the nation's flagship Black literary event. The Harlem Book Fair event is held annually in Harlem, featuring exhibition booths, panel discussions, book sales, and workshops.
Saturday, July 16, 2016, 11 a.m. to 5 p.m.
Dont forget to join the 2016 Phillis Wheatley Book Awards, Harlem Hospital Atrium, Harlem, New York.
Saturday, July 16, 2016, 4 p.m.
http://www.harlembookfair.com/
Related Articles
---