---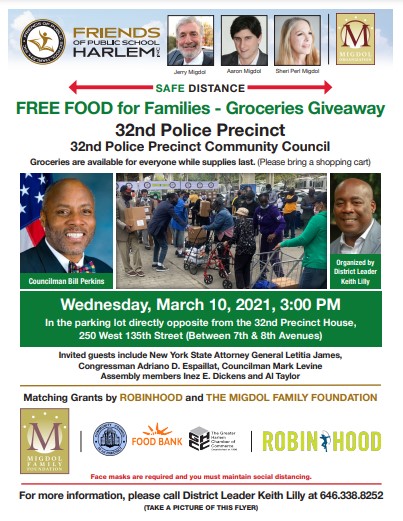 Join the Migdol Foundation and family, Food Bank, the Greater Harlem Chamber of Commerce, and the Robin Hood Foundation.
Join Jerry Migdol and family, Mark Levin, Letitia James, Adriano D. Espaillat, Inez Dickens, Al Taylor and many more at the event from Wednesday, March 10th, 2021 at 3 pm EST at The 32dn Street Police Precinct, 250  West 135th Street (between 7th and 8th Avenues).
If you have any questions call Kieth Lilly at 646.338.8252.
---