---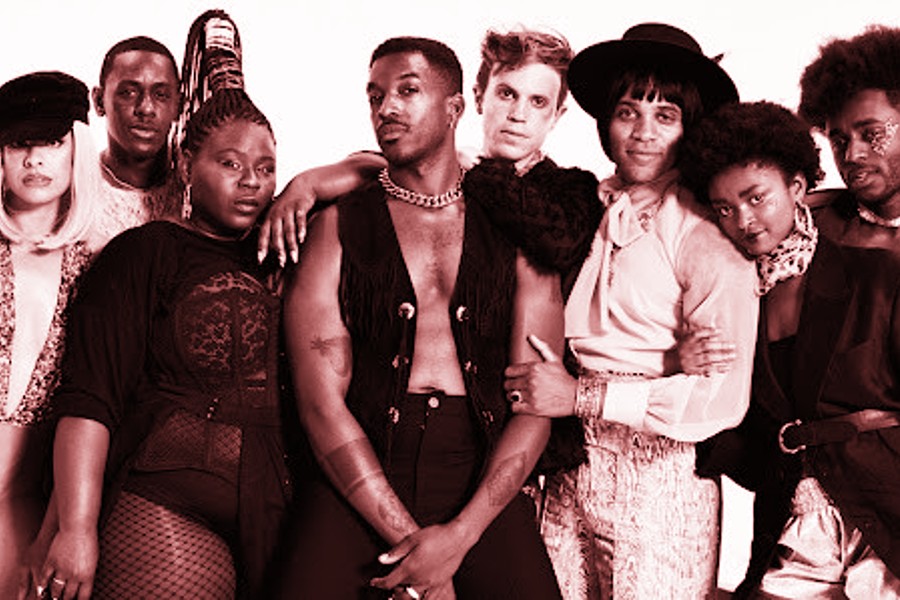 Recent Tony Award-winner Britton Smith uses his funk liberation band Britton & The Sting to spread the gospel of authenticity and inclusion as the bridge to radical liberation at The Public Theater.
Britton self-identifies as a Black Gay Mega Pastor, set on this earth to dismantle the systems and ideas of oppression that keep us from living our most authentic lives.
"Let's get Drunk and go to Church" – the band's anthem speaks volumes about their mission and identity.
The talented pack of musicians leads their congregation with an electric passion for funk, gospel, soul, and testimony. Their shows feel like the church in all the best ways.
Recently featured in Vanity Fair, Vogue, Fault Magazine, and The New Yorker, Britton & The Sting was also featured in Paper Magazine's "Bops Only" 10 Songs You Need to Start Your Weekend Right" list, as well as a featured 2020 NPR Tiny Desk Submission Top Pick.
Click here to attend the Britton & The Sting: Juneteenth Liberation Ball, Monday, June 19th at 9:30 PM, The Public Theater, 425 Lafayette Street, (at Astor Place), New York, NY 10003, www.publictheater.org/programs/joes-pub
---