---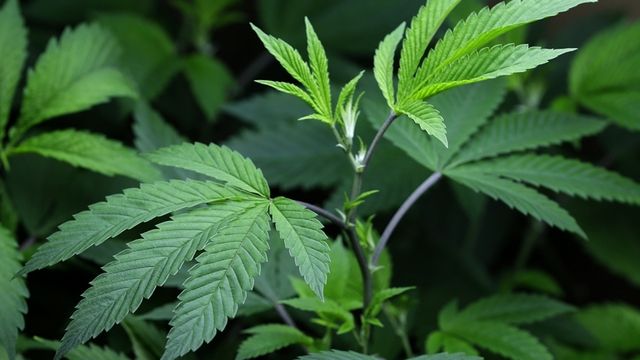 Due to decades of ill-informed popular opinion, industrial hemp had long been lumped into the psychoactive drug category. The issue here is that hemp is very different when compared to its cousin, marijuana. Rather, it's a commodity creatively used when making everything from clothing and car parts to cannabidiol (CBD) products
. These goods exemplify why the passing of the 2018 federal Farm Bill was such a pivotal moment: The ability to flesh out plans for new products — without fear of legal repercussions — finally exists.
Related: Regina Smith Talks Harlem Cannabis Business and more On The Danny Tisdale Show (Audio)
While this is great news for the industry, it also creates uncertainty due to the fact that it's new and nearly uncharted territory. Thus, those looking for the latest information on hemp must consider the upcoming Cannabis World Congress & Business Exposition (CWCBExpo) in New York City from May 29 through June 1, 2019 at the Jacob Javits Convention Center. This event has the investor, entrepreneur and business owner in mind so what you need to stake your claim in the cannabis sector, especially when it comes to hemp, is readily available.
Looking to learn more about hemp and its new prevalence in 2019 and beyond?
State-sanctioned: In Texas, The Star Tribune reports that hemp is falling from the controlled dangerous substance list. Ohio's state Senate has passed a bill that would legalize hemp and create farming jobs as a result, according to a local NBC News affiliate. In New York

, a joint effort with millions of dollars in grant funding will grow the intersection of hemp and manufacturing. In Illinois, South Dakota and plenty of other states around the nation, hemp is shaping up to be a true cash crop thanks to two things: The Farm Bill and CBD products that need hemp as an ingredient.

Big backers:

 In March 2019, Canopy Growth made a $150 million play in Upstate NY that will catapult the Ontario, Canada-based company into the U.S. market. According to a press release from the company, the move can be attributed, in part, to the federal farm law and "full use of hemp as a crop."

Learning the latest:

 Hemp's the hot topic and expo attendees can get an in-depth education during numerous workshops, speak with businesses on the expo floor, chat with industry figureheads and hear from unrivaled keynote speakers. 

"Hemp: The Dawning of a New Day in the USA" is one such expo workshop

 that will shine a spotlight on this ultra-low THC-containing material.
Hemp is here to stay. So is the legalized cannabis industry.  With state lawmakers making the decision to allow their farmers and businesses to explore new opportunities, the risk of legal persecution is being eliminated. Those looking to leave their mark on this emerging sector should attend the upcoming CWCBExpo in New York City and hear from hemp's head honchos.
Jacob K. Javits Convention Center, 655 W 34th St, New York, NY 10001, https://www.javitscenter.com/, 212.216.2000, moreinfo@javitscenter.com
---