---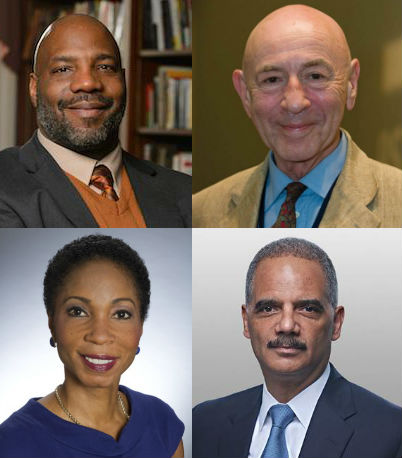 Former U.S. Attorney General Eric Holder will headline a marquee group of medalists and speakers at the 2018 Convocation exercises of Teachers College, at Columbia University in Harlem, NY.
Teachers College's four Convocation ceremonies (three for master's degree candidates and one for doctoral candidates) will be held from Monday May 14th through Wednesday May 16th at the Cathedral of St. John the Divine on West 112th Street and Amsterdam Avenue in Manhattan (this event is not open to the public). Some 1,800 graduates are expected to participate. This year's ceremonies will be the final convocations led by Teachers College President Susan H. Fuhrman, who will step down in June after 12 years at the College's helm.
In addition to Holder, who served under Columbia grad President Barack Obama and now leads the National Democratic Redistricting Committee, convocation speakers will include historian and journalist Jelani Cobb, frequent contributor to The New Yorker magazine and author of the widely acclaimed book The Substance of Hope: Barack Obama and the Paradox of Progress; Walter Mischel, ranked among the world's most influential psychologists for his famed "marshmallow experiments," which shed new light on the long-term implications of children's impulse control and capacity for delayed gratification; and the globally recognized public health leader Helene D. Gayle, CEO of The Chicago Community Trust.
Go to www.tc.edu
Related Articles
---