---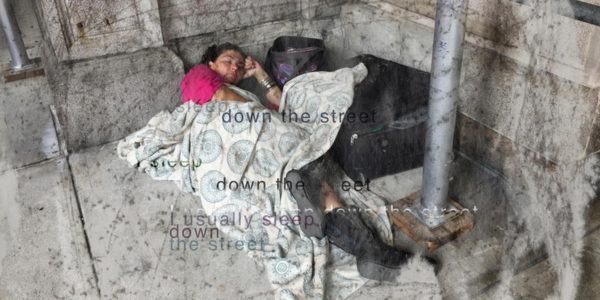 Join Harlem School of the Arts for a special Artist Talk with exhibiting artists of the current "Shelter" exhibition. One of the basic needs, with food and love, SHELTER, is a major concern for all living beings, especially when it comes to refugees, immigrants, those struggling to pay the rent, and victims of domestic violence. Moderated by Jonathan Patton, HSA Director of Visual Arts, artists will discuss their creative process and their artistic interpretation of the theme of "shelter". This discussion aims to bring light to the struggles in the search for this essential ingredient for happiness and security.
Moderated by Jonathan Patton Visual Arts Director, Harlem School of the Arts and Curator, SHELTER
Artist Panel:
Mary Harvey, Artist and Founding Director, Violence Transformed
Hope Ricciardi, Artist and Curator & Organizer, Violence Transformed
Sandra Bertrand, Artist and Chief Art Critic, Highbrow Magazine
Gloretta Baynes – Artist, Curator, and Director and Chair of the African-American Master Artists in Residency Program (AAMARP) at Northeastern University
Image: "I Usually Sleep Down The Street", Ellen Jacob.
Register For Free Admission here
Thursday, December 8th, 2016, 6:00 PM – 7:30 PM EST
Harlem School of the Arts, 645 Saint Nicholas Avenue, New York, NY 10030
Related Articles
---