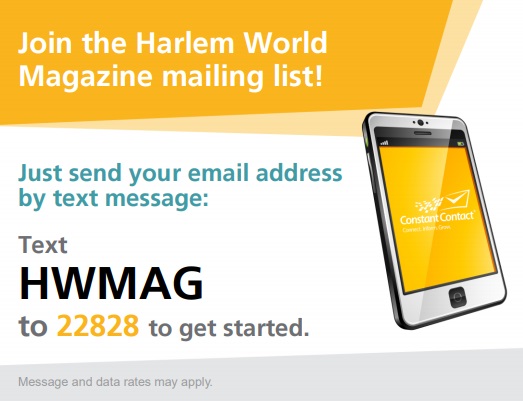 Hey Harlem World Nation! Join the Harlem World Newsletter mailing list hit with and text and your in business.
Its' easy. Just send your e-mail address by text message:
Text
HWMAG
---
Become a Harlem insider - Sign-Up for our Newsletter!
---
to 22828 to get started.
That's it! Its a Harlem World.
Via ConstantContact
Related Articles
---
VIDEO
---
"Dr. Harry Delany is a renowned Harlem born and raised surgeon, the son of the great jurist and civil rights leader, Hubert Delany...." This monthly post is made in partnership with Harlem Cultural Archives.