---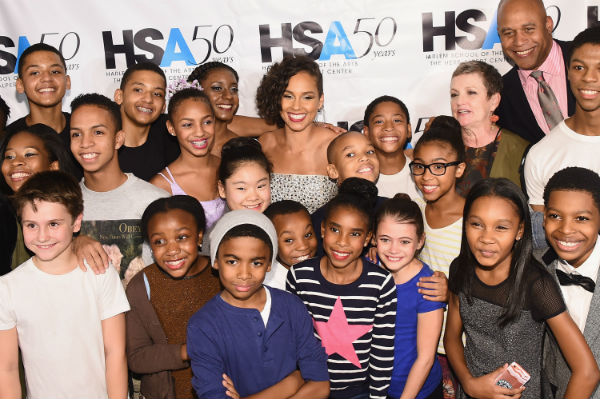 Join Harlem School of the Arts (HSA) for one spectacular night at the Plaza Celebrate the next 50 years of this beloved New York City institution.
To honor those who inspire us with their passion to support the arts delight in the talent of HSA students past and present, and believe in HSA's vision for the future of the arts!
*Music By Dj D-Nice
Hosted by Kathleen Adams, Marcie Cleary, Janessa Cox, Ezra Ezzard, Lanaya Irvin, Yin Lin, Michelle Fizer-Peterson & Julio Peterson, Bryce Petty, Chavon T. Sutton, Virgilio Torres
Masquerade Formal Attire. Bring Your Mask!
Honorary Chairs
Terria Joseph & Alicia Keys
Chair
Janice Savin Williams & Christopher J. Williams, Alexander Smalls, Rona Sebastian, and Herb Alpert Foundation
Vice Chair
Rodney Williams
Honorees
Michael Feinstein, Dorothy Maynor Award
Sandra L. Richards, Morgan Stanley, Betty Allen Lifetime Achievement Award
Sanaa Lathan's and Stan Lathan, Visionary Artist Award
Masters Of Ceremony
David Ushery, Anchor, NBC 4 New York and HSA Student Hosts
Charity Auctioneer
CK Swett
Monday, October 31, 2016
6pm Reception, Terrace Room
7pm Dinner & Performance, Grand Ballroom
9pm – 12am Monster Mash*, Terrace Room
The Grand Ballroom at The Plaza, 768 5th Ave, New York, New York, 212.759.3000, www.theplazany.com/
---