---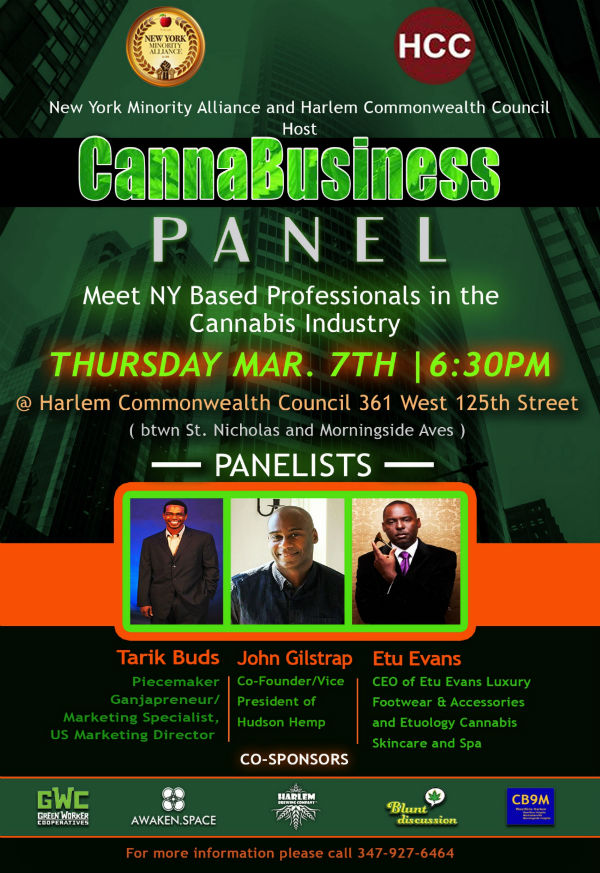 Join the CannaBuisness panel meet New York-based professional Cannabis Industry In Harlem hosted by New York Minority Alliance and the Harlem Commonwealth Council (HCC) at 360 West 125th Street, New York, New York, in Harlem.
Meet "thought leaders" Etu Evans, CEO, and founder of Etuology Cannabis Skincare and Spa, John Gilstrap, Co-Founder and Vice President, Hudson Hemp and Tarik Buds Director of Ganjapreneur and more.
Thursday, March 7th, 2019, 6:30 pm EST
See you there!
Harlem Common Wealth Council, 360 West 125th Street, New York, New York, 437.927.6464,
---