---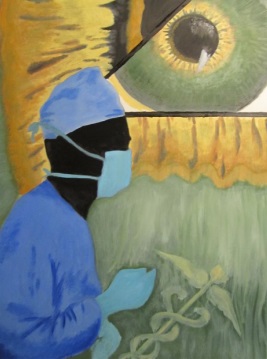 Join Harlem doctors on November 2, 2016 at Mist Harlem for a Scholarship Award Reception, where the first recipient of the Dr. David K. McDonogh Scholarship will be presented!
This evening will bring together members of the medical community, medical industry and NMF Alumni & Friends who will raise funds in support of the NMF/Dr. David K. McDonogh Scholarship in Ophthalmology/ENT.
The Dr. David Kearney McDonogh Scholarship in Ophthalmology/ENT is designed to increase the number of qualified physicians who are interested in a career in Ophthalmology or Ear, Nose & Throat (ENT) specialties. Eligible candidates must be committed to academic excellence, research, leader– ship and service. Born into slavery on a plantation in New Orleans, Louisiana,in 1821, David Kearney McDonogh graduated from Columbia University in Harlem, he became a distinguished New York City physician, the first African-American physician in Ophthalmology/ENT in New York.
National Medical Fellowships (NMF) is a nonprofit organization dedicated to increasing the number of underrepresented minority physicians and other professionals in the healthcare workforce in order to improve access to quality healthcare in medically underserved communities. NMF offers a number of scholarship programs that are awarded on the basis of need and merit.
Can't make the event, print out the form below and donate or click HERE: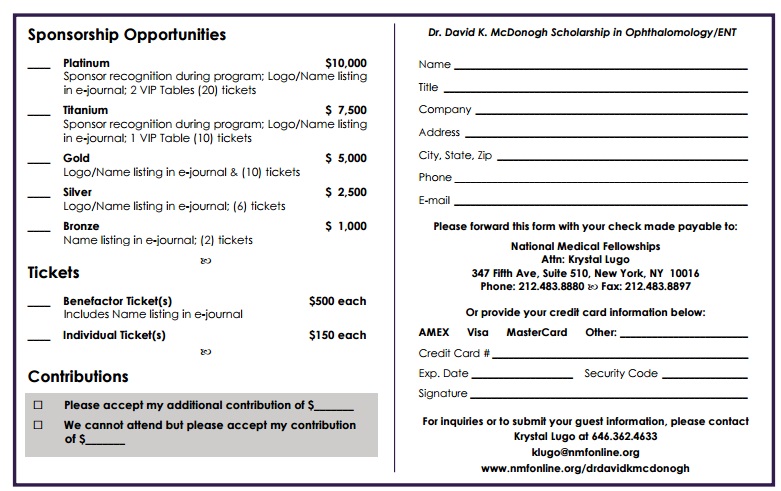 For more information on Dr. McDonogh visit http://www.davidkearney–mcdonoghmd.com.
Related Articles
---