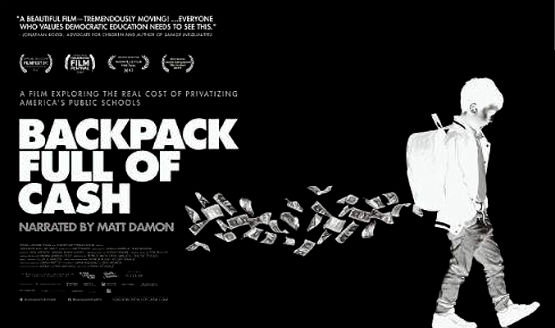 BACKPACK FULL OF CASH is a cautionary tale about how, in cities like Philadelphia, privatization and funding cuts have had a devastating impact on public schools, and the most vulnerable children who rely on them. The film also showcases a model for improving schools – a well-resourced public school system in Union City, New Jersey, where poor kids are getting a high quality education without charters or vouchers. BACKPACK features genuine heroes like the principals, teachers, activists, parents and most hearteningly, students who are fighting for their education.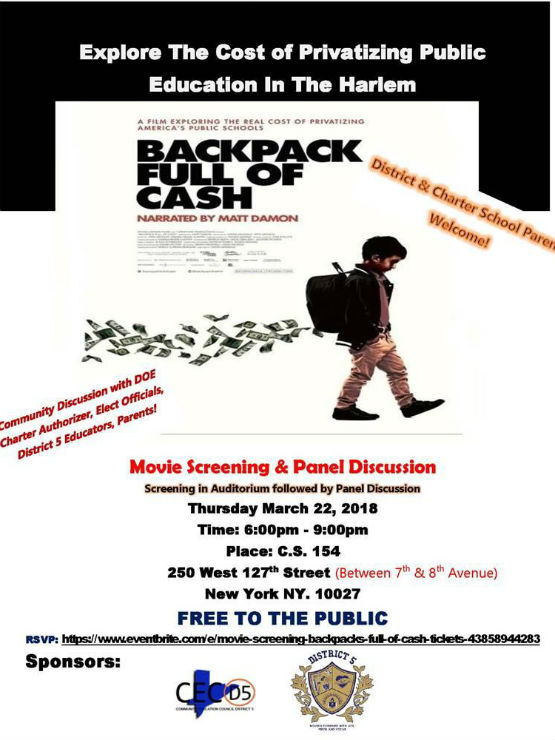 Come Out & Be Apart of the Discussion. There will be Local Educators, Elected Officials, Community Leaders, DOE Charter School Authorizer and Parents
Get Your Free Ticket HERE
If you have question call Lisa Kinsey 212.222.1395, Ext. 2321 or E-mail lkinsey@schools.nyc.gov
---
Become a Harlem insider - Sign-Up for our Newsletter!
---
Related Articles
---
VIDEO
---
"Dr. Harry Delany is a renowned Harlem born and raised surgeon, the son of the great jurist and civil rights leader, Hubert Delany...." This monthly post is made in partnership with Harlem Cultural Archives.