---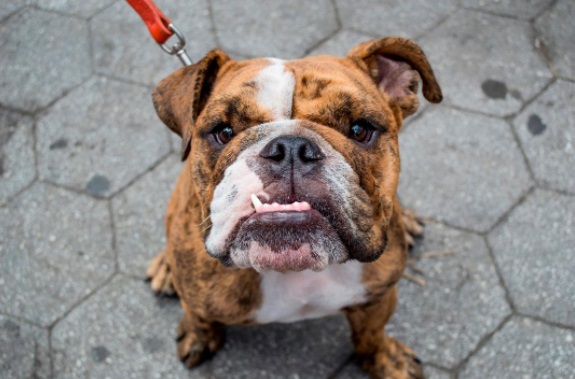 Having helped thousands of people find homes over the past five years, Bohemia Realty Group, the preeminent brokerage for sales, commercial, and residential leasing in the uptown Harlem area and the Bronx.
They are hoping to do the same for some lucky dogs and cats at the annual Uptown Summer Pet-Adopt-a-thon on Saturday, June 24, 2017, Noon to 3 p.m., held in front of its Harlem office at 2101 Frederick Douglass Blvd, between 113th and 114th Streets. Working in partnership with Bide-a-Wee and The Mayor's Alliance for NYC's Animals for the seventh time, Bohemia Realty Group is again sponsoring the three-hour event, which introduces deserving animals from New York's leading no-kill shelter to the community.
"Finding a forever home for a shelter animal brings our work full-circle," says Sarah Saltzberg, co-founder of Bohemia Realty Group. "Since the very start of this program, we have had tremendous success in finding both homes and pets for our clients, as well as neighbors in the community. We love animals so much at Bohemia, many of us take our pets to work every day!"
Bohemia will additionally be partnering with Manhattan Paws Walkers to sponsor a "Cutest Pet Contest" on Facebook and Instagram.
To enter, contestants will simply post their favorite pet photographs and mention Bohemia Realty Group's Summer Uptown Adopt-a-thon in the caption and tag
@BohemiaRealtyGroup on Facebook or
@BohemiaRealty on Instagram,
Adding the hashtag #BRGAdoptathon.
Prizes are being given out at the Uptown Summer Pet-Adopt-a-thon and will include free dog walking vouchers, pet leashes, and more. The winners will be based on the highest engagement on their posts. Among the other Harlem-based pet businesses participating in the event with giveaways, consultations and information about their services, are Doggedly Devoted, Mia's Bathhouse for Pets, Manhattan Paws Walkers, Paw Prints of Harlem, Harlem Doggie Day Spa and Nirvana Tails.
Adds Jane Hoffman, president, The Mayor's Alliance for NYC's Animals, "We are delighted to partner again with Bohemia Realty Group on the annual Uptown Summer Pet-Adopt-a-thon. Their commitment to supporting the efforts of NYC's rescue community is inspiring, and amplifies our success over the past 14 years in transforming New York into a community where shelter pets aren't euthanized simply because they are homeless. Adoption events are an important component of our strategy to save homeless animals."
So whether the four-legged line-up on June 24th includes Bide-a-Wee's current roster of Frank the Sharpei, Chip the Chihuahua from Alabama, Ellie and Target from West hampton, and such feline favorites as Pumpkin, Paris and Bubbles, most of the animals being showcased will be available for same-day adoption, and some even without a fee.
More information about the individual animals may be found at: https://www.bideawee.org/Adopt-Search
"One of the best things about living in Upper Manhattan is that so many more buildings are pet-friendly," adds Saltzberg.
---