---
The Caribbean Cultural Center African Diaspora Institute (CCCADI) is proud to present its latest series, AFRO-PICKS.
AFRO PICKS is a new virtual talk series that highlights emerging filmmakers and films set in African Diaspora communities.
The series launches on Friday, January 15, 2021, at 7 pm with executive producer and journalist Natasha S. Alford discussing her film Afro-Latinx Revolution: Puerto Rico with program host Major Nesby.
Each Afro-Picks program selects excerpts from a film and examines scenes and specific moments from within the filmmaker's exceptional work.
These talks enable the filmmaker to share an in-depth look at specific narratives that serve as the foundation for their storytelling vision.
Afro-Latinx Revolution: Puerto Rico is an original documentary that features The Grio journalist Natasha S. Alford on a journey to understand the complexities of Black identity by documenting the experiences of Afro-Latinos living in Puerto Rico during the 2019 summer of political unrest.
To see the trailer:
How To Watch: Visit cccadi.org to view our LIVE virtual programs and engage with comments and questions through our social media platforms like Facebook Live, Youtube Live, and Twitter Live!
Tune in to our Youtube Channel and Facebook Live on Friday, January 15th, 2021, at 7 PM. CCCADI's new digital programs will be featured on our different social media platforms.
Visit www.cccadi.org and make sure to subscribe to our YouTube Channel and follow us on FB and IG for regular updates!
Natasha S. Alford is an award-winning journalist, digital host, and millennial media executive.
As Vice President of Digital Content and a Senior Correspondent at theGrio, she leads a national team in reporting the most critical news and issues impacting the African-American community.
Her work has appeared in The New York Times, The Guardian, and Oprah Mag, and she's been a guest contributor on MSNBC, The Breakfast Club, and Sirius XM.
In 2017 she received the Harvard "Rising Leader" Women's Leadership Award for her work at theGrio.
In 2020, Natasha was selected for the Poynter Leadership Academy for Women in Media, and in 2018 was named NABJ Emerging Journalist of the Year, and Rolling Out Magazine's "Leading Lady in Media."
Natasha holds a master's degree in broadcast journalism from Northwestern University's Medill School of Journalism and a B.A. from Harvard University.
She is the executive producer of the Pulitzer Center-sponsored documentary "Afro-Latinx Revolution: Puerto Rico," and is producing another documentary for Entertainment Studios about the story of the Black Panthers' Angola Three.
She resides in New York City and can be followed on Twitter and Instagram at @NatashaSAlford.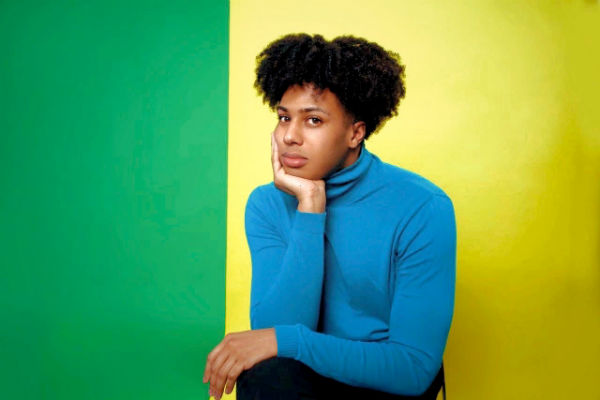 A multidisciplinary creative, Major started his career as a dance artist performing in New York City and on global stages.
A graduate of Point Park University, he has also had the opportunity of acting and appearing in several web series, commercials, and movies.
Along with dancing and acting, Major is currently working as a producer, content creator, host, and correspondent.
His work has been featured with outlets such as GLAAD, Google, and HBO.
He's interviewed prominent leaders in entertainment, including award-winning writer-director Lee Daniels, Pulitzer Prize winners Jericho Brown and Michael R. Jackson, as well as singer/songwriter and actress Amara La Negra. Instagram:@majornmotion Twitter: @majornmotion
Located in East Harlem, the Caribbean Cultural Center African Diaspora Institute (CCCADI) is a nonprofit arts, culture, education, and media organization that advances cultural equity, racial and social justice for African Diaspora communities.
Each of CCCADI's programs asserts the centrality and relevance of African, African American, Afro-Caribbean, and Afro-Latino culture.
Weaving together four broad categories: Learning, Expressions, Spirituality and Exchange, CCCADI carries out its mission through advocacy, public art exhibitions, public performances, educational programs, internships, fellowships, workshops, conferences, international exchange, and collaborative partnerships.
This past Juneteenth, 2020, CCCADI launched the #ArtsGoBlack campaign to challenge the arts and culture field to actively address racial inequality.
For more information, please visit: https://artsgo.black/
For additional information and to access virtual exhibitions and programs please visit: https://www.cccadi.org/
Photo credit: 1) Natasha. 2) Youtube. 3) Major.
---