---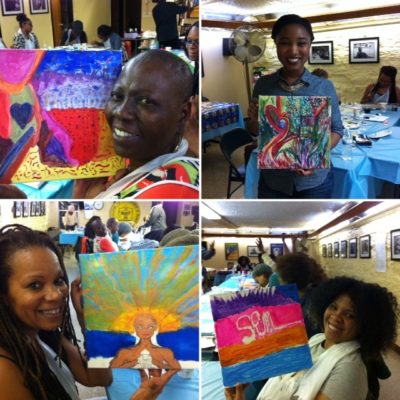 On Friday, March 31, 2017, 6:30 pm-9 pm, African Voices presents Aura: A Meditation of Colors in celebration of Spring. You do not have to be an artist to attend this fun gathering. Artist Khuumba Ama will facilitate this wonderful experience.
Bring your sense of adventure! There is a Romare Bearden and Frida Khalo in all of us.
Enjoy an evening of books, painting, networking and light refreshments. Registration: $35 ($30 before March 15, 2017. CODE: AVPAINT).
Related Articles
---