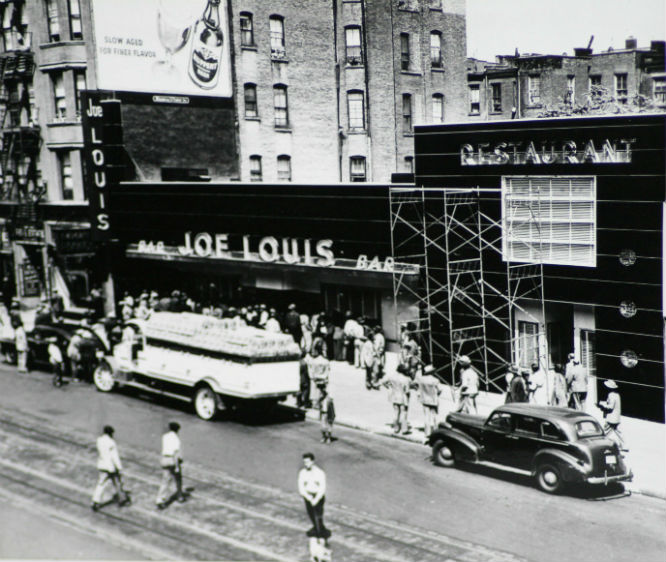 A great image of The Joe Louis Restaurant & Bar still under construction on the north side of 125th Street (between 8th and 7th Avenue) in Central Harlem, New York, 1950.
Joe Louis was a champion in the ring and loved Harlem him, he had 72 professional fights with only three losses. He tallied 57 knock outs, endured only three defeats, and held the championship from 1937 to 1949, the longest span of any heavyweight titleholder — and one of the biggest parties in Harlem.
And Harlem loved him, after he beat Schemling a night in June 1936 for the World Heavyweight Champion, with 100,000 people pouring out onto the streets. The police commissioner closed off 30 blocks for the revelers. And Harlem added another chapter to its legend, which had begun two decades before. Louis' bout against Billy Conn, the Light Heavyweight Champion met on June 18, 1941, in front of a crowd of 54,487 fans at the Polo Grounds in Harlem, New York. The fight turned out to be one of the greatest heavyweight boxing fights of all time.
We're not sure of the date the restaurant closed and are hoping our readers will inform us.
Related articles
Related Articles
---