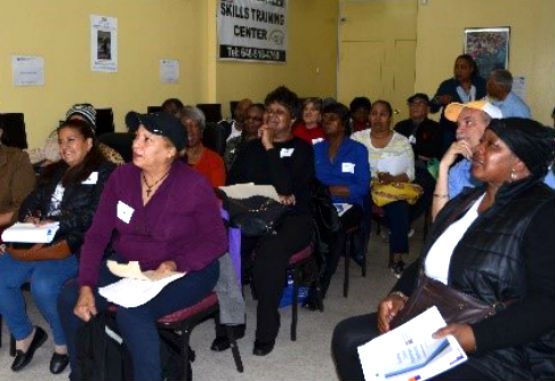 WHDC would like to make you aware that the start of our summer employment programs for West Harlem youth and seniors is just around the corner. After a very productive five-year collaboration with ReServe – Fedcap, we are happy to announce that our West Harlem Skills Training Center, will solely manage our Summer Senior Employment Program (SSEP).
Since 2013, our summer program has placed older residents of West Harlem in part-time, stipend-paid positions totaling 120-hours, contributing a meaningful service to their communities and helping under resourced nonprofits to meet staffing gaps.
This summer we are aiming even higher with seeking to employ 125 West Harlem seniors. We are contacting you because worksites are in need once again and we would appreciate you offering an employment opportunity. Becoming a worksite is simple and importantly it is of no cost to you because WHDC will pay each participant $13 an hour for up to 120 hours between July 9th thru September 2018.
As an SSEP worksite, you would agree to:
Provide productive and meaningful work assignments
Provide training and supervision
Review and approve time-sheets to ensure accurate compensation for hours worked
On behalf of West Harlem seniors, we thank you in advance for this consideration. If interested in becoming a work site please send an email inquiry to SSEP Project Manager, Nadian Park at npark@westharlemdc.org.
No related posts found...
---