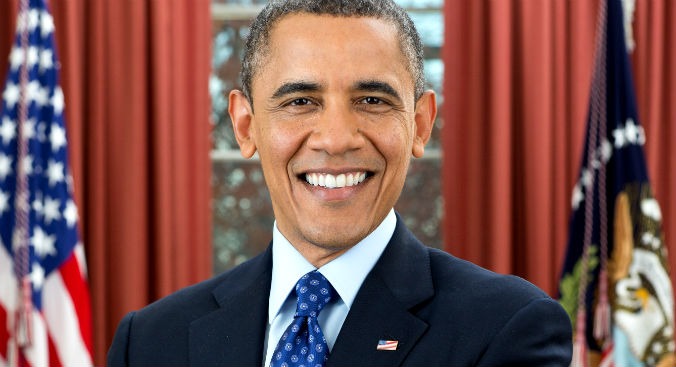 The Obama Foundation is looking to hire a diverse cohort of passionate, mission-oriented, and qualified interns to serve in our Chicago and D.C. offices. This internship is open to current undergraduate and graduate students who are eligible to work in the United States.
They believe their interns will become some of the world's most valuable leaders in varying capacities. Our hope is that this internship can provide interns with exposure to diverse models of leadership and practical work experience, especially for those who might not otherwise get them.
The Fall 2018 internship will run for 14 weeks beginning on September 4, 2018 and ending on December 7, 2018. For students on the quarter system, the internship will run from September 17, 2018 to December 21, 2018. Interns will be required to work 40 hours a week in either our Chicago or Washington, D.C. office.
The application opened on April 23, 2018 at 9AM CT and will close on May 14, 2018 at 5PM CT. We will not accept late applications.
If you are a law student interested in an internship in the Office of the General Counsel at the Obama Foundation for the Spring 2019 term, click here.
To ensure you get all the information you need in a timely manner, we encourage you to read our FAQ page before reaching out with questions.
What do interns do?
We are looking for interns who have excellent time management and organizational skills, are strong writers and researchers, and are eager to work in a fast-paced office environment. Interns will play a key role in providing departments at the Obama Foundation with the administrative, logistical, and operational assistance needed to execute their work. To learn more, check out our department descriptions here.
Who can apply?
Current full-time or part-time undergraduate and graduate students eligible to work in the United States are welcome to apply. The Foundation is committed to recruiting a diverse cohort of interns and is proud to be an equal opportunity employer. The Foundation does not discriminate against any person on the basis of race, color, sex, religion, age, sexual orientation, gender identity or expression, marital or parental status, creed, national origin, citizenship status, disability, medical condition, pregnancy, ancestry, genetic information, military service, veteran status, or any other protected category under local, state, or federal law. We encourage qualified persons of all backgrounds to apply. If you are a qualified candidate with a disability, please contact us at interns@obama.org if you require a reasonable accommodation to complete this application.
The Foundation will provide interns with a stipend and reimbursements for a portion of the expenses directly related to their internship. Please note the Foundation will not provide relocation or housing assistance.
Completing the application
---
---
Please note that as you fill out your application, you will not be able to save your responses or return to them before submitting. If you'd like to take more than one session to work on your answers, please download the Application Worksheet to draft your application responses offline. Please note you will still have to enter your answers into the application before the deadline.
No related posts found...