---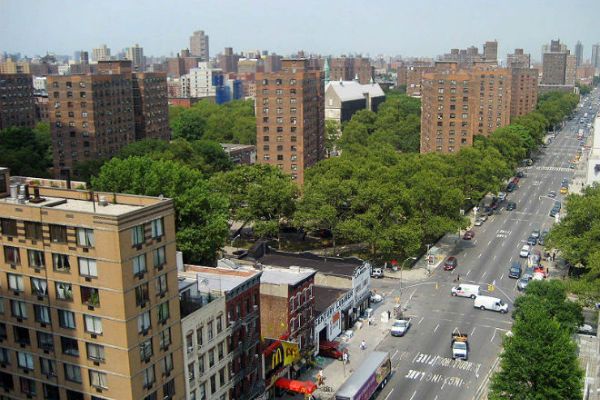 The New York City Economic Development Corporation (NYCEDC) today announced that based on an analysis of seasonally adjusted job numbers for June 2016 by the New York State Department of Labor, New York City added 26,400 private sector jobs in June 2016. The analysis also showed that New York City's unemployment rate fell from 5.1 percent to 5.0 percent during the month of June. New York City's unemployment rate was 5.5 percent in June 2015.
As of 2014, there were 209,221 employed residents of Harlem, and the unemployment rate for the neighborhood was 12.9%. That's an improvement from 2012, when there were 202,261 employed residents and a 13.5% unemployment rate. Keep in mind that this is from a different data source than the monthly job numbers, and it also looks at employment levels among Harlem residents, as opposed to jobs that are actually located in Harlem. – Anthony Hogrebe, SVP, Public Affairs, New York City Economic Development Corporation
The Educational Services industry had the strongest growth in June, adding 14,200 jobs. Accommodation & Food Services jobs saw the second-largest increase of 6,100 and the Information sector had an increase of 5,700 jobs. During the past year, New York City has gained 98,500 private sector jobs, an increase of 2.7 percent since June 2015. Since Mayor de Blasio took office, New York City has added 283,500 private sector jobs, an increase of 8.1 percent during this time of record job creation. New York City is at an all-time high total of just below 4.3 million jobs across all five boroughs.
"The City's strategic investments in growth sectors and job hubs in all five boroughs are paying off," said Deputy Mayor for Housing and Economic Development Alicia Glen. "These efforts mean that a wider-range of New Yorkers are benefiting from new opportunities and good-paying, career-track jobs, which is essential to the vibrancy and future of our city."
"From investing in manufacturing hubs to creating commercial space to launching entrepreneurial initiatives, the de Blasio Administration is committed to creating opportunities for New Yorkers across the city," said NYCEDC President Maria Torres-Springer." June's job growth reflects an economy that is becoming more diverse, inclusive and equitable every day."
"These results show both steady progress in creating solid tech jobs in New York and the importance of making sure that our city is welcoming to entrepreneurs and the companies they start, whether they're coming from around the world or around the boroughs," said Julie Samuels, Executive Director of Tech:NYC.
"Continued job growth demonstrates the confidence that employers and entrepreneurs feel about New York City as a vibrant commercial center and a magnet for talent," said Kathryn Wylde, President & CEO, Partnership for New York City.
Earlier this month, NYCEDC announced that in the first two years of Mayor de Blasio's administration, all five boroughs have added jobs at a significantly higher rate than in previous years. The borough of Brooklyn saw the most significant increase at 11.60 percent. Jobs grew by 7.80 percent in Queens, 6.93 percent in the Bronx, 5.94 percent in Manhattan and 5.54 percent in Staten Island.
Over the past several months, the de Blasio Administration has announced a number of new efforts to create good jobs in all five boroughs. In July, the City announced a deal that would bring 1.1 million square feet of new office space to Long Island City, creating 1,500 new construction jobs and 2,000 permanent jobs in Western Queens. The City also recently opened applications for its International Innovators Initiative (IN2NYC) that will support 80 international entrepreneurs and create more than 700 new jobs for New Yorkers in the first three years.
New York City Economic Development Corporation
Related Articles
---