---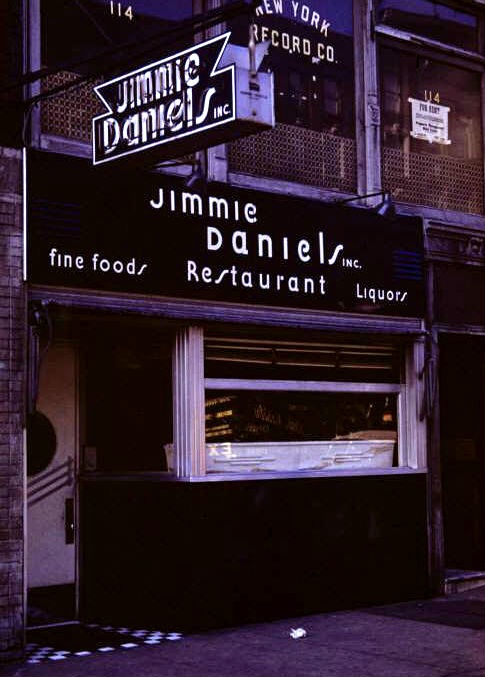 The Jimmie Daniels Restaurant, was also called "The Jimmie Daniels Supper Club," and the "Jimmie Daniels' Nightclub," located at 114 West 116th Street at Lenox Avenue, and of course owned by James Lesley Daniels who lived and worked in Harlem, New York for decades.
As a fresh-faced teenager, Daniels arrived in Harlem sometime during the mid-1920's. Daniels was called 'one of the most popular cafe singers of the Harlem Renaissance.'
According to reports, Jimmie started out at Lenox Avenue's Bronze Studio Catering Hall. The Amistad Research Center blog reports that his first professional singing job at the Hot Cha nightclub in Harlem. He soon expanded his performing repertoire to include audiences in Europe. He spent 1933 and 1934 performing at the Summer Sporting Club in Monte Carlo, Monaco and at Ciro's restaurant in London. After singing throughout Europe in the 1930s, he returned to New York where he became the proprietor of his own club on Lenox Avenue at 116th Street in the Bernheimer Building in 1939. He owned and operated The Supper Club until 1942 when he entered the Army. Condescendingly, The New Yorker described it as a model of dignity and respectability …. by Harlem standards!
He could not always go downtown and be black and fabulous but he did learn how to bring downtown uptown and cash in during the process. Jimmie's clubs catered to the downtown trade out for a night of slumming while searching for the exotique in Harlem.
Click HERE to read about more Harlem history.
---