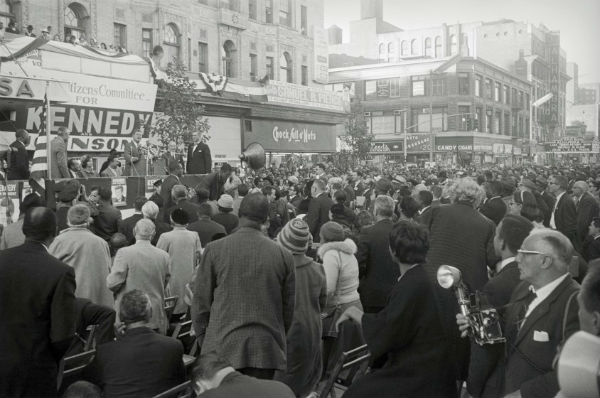 John F. Kennedy may have been Boston-born and DC-based, but his love affair with Harlem, New York is the stuff of legends.
The charismatic politician's connection to the village is captured in a number of historical photos — from Caroline's baptism by Boston Archbishop Richard Cushing at St. Patrick's Cathedral in 1957 to John F. Kennedy, Democratic presidential nominee, speaks at a rally at the Hotel Theresa in Harlem.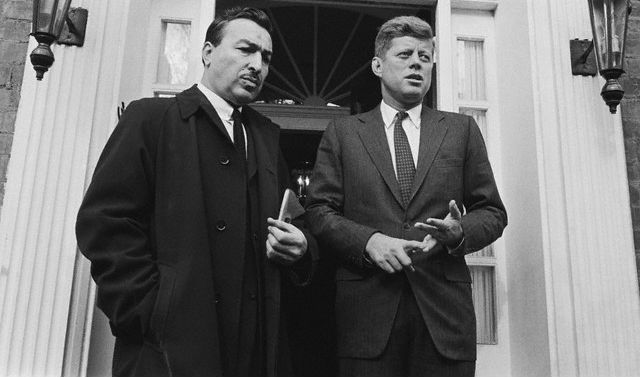 A tireless campaigner, JFK charmed voters in Harlem, from speaking at a campaign with Adam Clayton Powell to shaking hands at rallies and giving speeches that drew thousands.
Photo credit: 1) photo courtesy of the NYPost 2)President-elect Kennedy and Adam Clayton Powell, Jr., photo courtesy corbisimages.com (Source)
Related Articles