---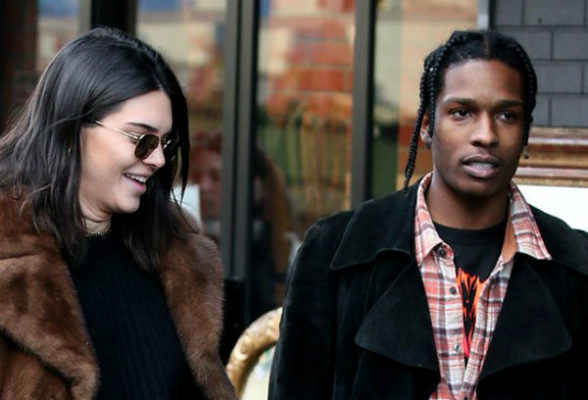 Supermodel and reality TV star Kendall Jenner and rapper A$AP Rocky's relationship has been made official by her sisters Kim Kardashian and Kylie Jenner.
While attending the Met Gala on Monday, Kim and Kylie took Kendall and Rocky's photographs and posted them over social media, reports our source.
In one image shared by Kim on Snapchat, Kylie can be seen photographing Kendall and Rocky in an intimate moment.
The photograph sees the rapper holding Kendall's bottom as he gazes at her.
In another photograph, which Kylie tagged the "annual bathroom selfie", the couple is seen cuddled up together while surrounded by friends, including Kylie and Kim.
Kendall and Rocky were first linked in June last year when they were spotted enjoying dinner together at a Paris restaurant.
Related Articles
---