---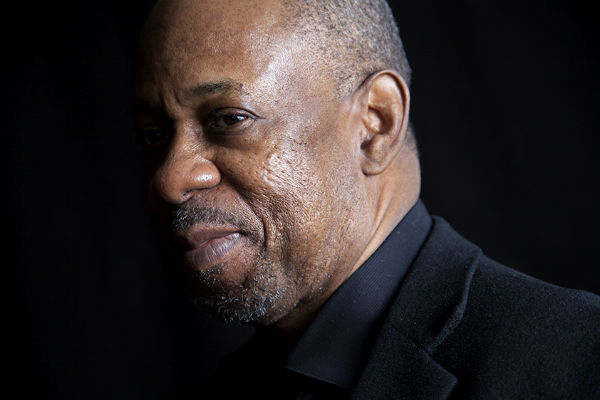 The City College Center for the Arts (CCCA) presents "Truth to Power," featuring Onaje Allan Gumbs and Trio Plus, at Aaron Davis Hall on Friday, April 28, 2017. The musicians will be joined by special guest artists Nana Camille Yarbrough and Mem Nahadr for the 7 p.m. concert.
"This dynamite trio of Onaje, Camille and Mem is an experience you just can't miss. Each performer has a unique sound and texture, and when you combine them it's just brilliant, powerful art," said CCCA Managing Director Gregory Shanck.
The 2006 NAACP Image Award Nominee for Outstanding Jazz Artist for his album "Remember Their Innocence," Gumbs has worked with such esteemed artists as Billy Cobham, Kevin Eubanks, Will Downing, Angela Bofill and Cassandra Wilson, as a producer, arranger and pianist. Gumbs composed, arranged and performed the original score for the Showtime film "Override," directed by actor and producer Danny Glover.
"Truth to Power is an expression of our Blackness and a defiant assertion of our humanity. We are thrilled to bring our music and our message to new audiences and new generations, and to be able to have so many talented artists join us," said Onaje Allan Gumbs. The concert's star-studded line-up will include musicians V. Jeffrey Smith, Marcus McLaurine, Vince Ector and Gary Fritz. Poetry will be performed Yarbrough as well as Whitney Asoul Pulliam and Luquan Graham (Luquantumleap), who will be reciting a new poem entitled "Truth to Power," written by Abiodun Oyewole, one of the founding members of the trailblazing spoken-word and music group The Last Poets. The concert will also feature vocalist Tulivu-Donna Cumberbatch.
Yarbrough is an award-winning performance artist, author, cultural activist, educator, dancer and griot. Dubbed "a hip hop foremother" by Spin Magazine, she is known as a spoken-word performer and performer from the Black Arts Movement, a dancer with the Katherine Dunham Dance Company, a speaker and an educator at the City College of New York. The 2000 re-release of her spoken word CD "The Iron Pot Cooker" (Vanguard Records) garnered wide acclaim. One of the songs from that album ("Take Yo' Praise") was covered by British DJ Fatboy Slim.
The soulful Mem Nahadr, also known as "M," is an internationally acclaimed American performance artist and vocalist who is known for her performance of the song "Butterfly" composed by Yoko Kanno for the movie "Cowboy Bebop." A composer, author, poet, filmmaker and activist, Mem's most recent album, 2015's "Femme Fractale: An Opera of Reflection," received four stars from All About Jazz.
A highlight of the evening will be the presentation to Gumbs of the first-ever Bob Cranshaw Community Award by the Jazz Foundation of America. The award is named in honor of the renowned jazz bassist who passed away in 2016.
Tickets for the concert are $20 reserved seating and $10 for seniors and students and can be purchased online at www.citycollegecenterforthearts.org or by calling the box office at (212) 650-6900. Patrons wishing to buy tickets in person may visit Aaron Davis Hall Tuesday through Friday from noon to 6 p.m. Aaron Davis Hall is located on the campus of the City College of New York, at West 135th Street and Convent Avenue (129 Convent Avenue).
City College Center for the Arts can be followed on Twitter at @ccnyarts. For more information on the concert and other performances at Aaron Davis Hall, visit citycollegecenterforthearts.org.
Related Articles
---