---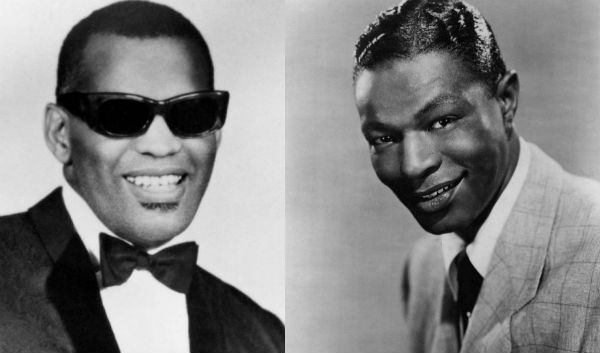 On Friday, May 20 and Saturday, May 21, Jazz at Lincoln Center will celebrate the timeless artistry of some of the most beloved vocalists and composers in American history. Throughout one weekend, the finest talents in jazz will perform The Ray Charles Songbook in Rose Theater at 8pm and Body and Soul: America's Unforgettable Crooners in The Appel Room at 7pm and 9:30pm. Jazz at Lincoln Center is located at Broadway at 60th Street, New York, NY.
The Ray Charles Songbook
Featuring Kenny Rampton, Music Director and Trumpet; Diane Schurr, Vocals and Piano with Patrick Bartley, Alto Sax; Wayne Coniglio, Bass Trombone and Transcriptions; Andy Farber, Tenor Sax; Renee Georges, Background Vocals; DuPor Georges, Lead Trombone; Katrina Harper, Background Vocals; Roger Hines, Bass; Sherman Irby, Lead Alto; Chuck Parrish, Lead Trumpet; Jamison Ross, Drum and Vocals; Jim Seeley, Trumpet; Lauren Sevian, Baritone Sax; Bill Sims, Guitar and Vocals ; Ernest Vantrease, Piano and Organ; Angela Workman, Background Vocals.
May 20-21 at 8pm
Rose Theater
Ray Charles' ingenious synthesis of gospel, jazz, blues and country music made him one of the most important American musical figures of the 20thcentury. This one-of-a-kind celebration will likewise go down in history. Jazz at Lincoln Center convenes a band comprising Ray Charles' alumni along with rising stars in jazz, gospel and soul. Together they will perform faithful recreations of actual Ray Charles sets and charts transcribed from music Charles performed live. Trumpeter Kenny Rampton serves as music director and applies his experience from performing in Charles' touring band. In addition to heart-stopping vocals by The Raelettes – Charles' historic group of female singers – two-time GRAMMY® Award-winning pianist Diane Schuur, who shared a personal kinship with Charles, round out this cross generational line up.
Free-pre concert discussion nightly at 7pm.
Body and Soul: American's Unforgettable Crooners
Featuring Bryan Carter, Denzal Sinclaire, Charles Turner, Benny Benack III
May 20 & 21 at 7pm and 9:30pm
The Appel Room
Bing Crosby, Nat "King" Cole, and Mel Tormé are three great masters of the canon known as "The Great American Songbook." Their velvety voices and mastery of sentimental serenades made them the quintessential crooners of the twentieth century. Music director Bryan Carter and his stellar ensemble, featuring vocalists Denzal Sinclaire, Benny Benack III, and Charles Turner, pay tribute to these geniuses of song. The show features new arrangements by Carter and a 22-piece ensemble that reflects both the hard hitting big band sound utilized by Tormé during his tenure with The Judy Garland Show and the lush strings that often enveloped the sweet vocals of Nat "King" Cole. This talented, award-winning ensemble wears many hats, entertaining the audience from both in-front and inside the ensemble, laying the foundation for the lyrical landscape of a brilliant evening.
Tickets for The Ray Charles Songbook in Rose Theater and Body and Soul: America's Unforgettable Crooners in The Appel Room can be purchased through jazz.org 24 hours a day or via CenterCharge at 212-721-6500, open daily from 10am to 9pm. Tickets can also be purchased at the Jazz at Lincoln Center Box Office, located on Broadway at 60th Street, ground floor. Box Office hours:  Monday-Saturday from 10am to 6pm (or 30 minutes past curtain) and Sunday from noon to 6pm (or 30 minutes past curtain). 
Note: Hot Seats, $10 seats for each Rose Theater performance (excluding Jazz for Young People® concerts and other performances as specified) and performances in The Appel Room (excluding Jazz & Popular Song concerts), are available for purchase to the general public on the Wednesday prior to each performance. Subject to availability. Available only for select Appel Room shows; please call 212-258-9800 for available Hot Seats performance dates.
Hot Seats are available only by walk up at the Box Office. Maximum of two tickets per person. Jazz at Lincoln Center's Hot Seats Ticket Discount Program is supported by the New York City Department of Cultural Affairs in partnership with the City Council.
Select concerts will also stream live in high-definition audio and video for free to a global audience via jazz.org/live.  Click here for the complete season schedule
---