---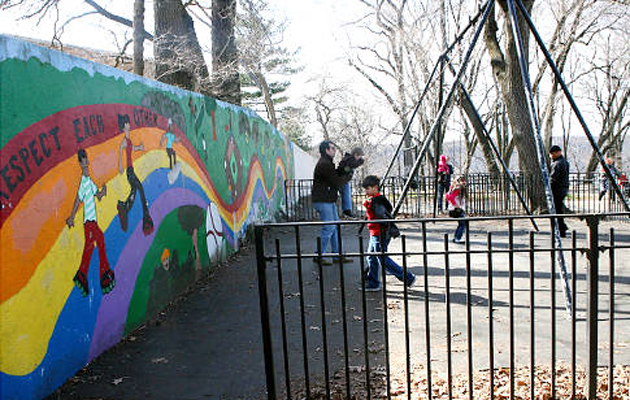 NYC Parks will present their initial design approaches to the Javits Playground renovation at the Community Board Parks Committee Hearing on Tuesday, March 1st, 2016. The Fort Tryon Park Trust provided $350,000 in Capital funds. This gift fueled by your donations, along with $1.5 million from Council member Rodriguez and $600,000 from Borough President Gale Brewer, will help transform Javits Playground into a regional recreational resource.
Provide your feedback on the concepts and NYC Parks' findings to date. Stay tuned to project updates at: www.FortTryonParkTrust.org.
Tuesday, March 1st, 2016, 7:00 p.m.
Manhattan Community Board 12 Offices, 530 West 166th Street (Between Audubon & St. Nicholas Avenue), Washington Hieghts, New York
Photo credit: Scenes from Hudson Heights along Fort Tyron Park, Forth Washington Blvd. and West 187th. St. in Manhattan. Photo courtesy of Mariela Lombard.
Related Articles
---