---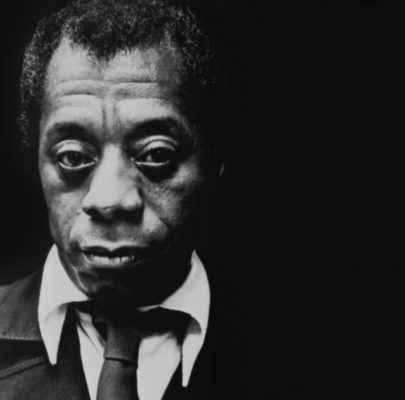 On Wednesday, February 1st, 2017, (and the first day of every month) is Literacy Across Harlem Day, a day on which Total Equity Now encourages all Harlemites, east to west, north to south to #RockThoseReads.
With #RockThoseReadscarry reading materials outside of their bags–proudly and publicly–to symbolize, strengthen, and promote their identities as readers and learners.
This LAH Day, we're celebrating Harlem son James Baldwin, one of many essential writers featured on our Books About Harlem list (see below). Baldwin fearlessly and brilliantly spoke truth to power, especially concerning the U.S.'s still-unfolding legacy of discrimination and terror against Black folks and other people of color, particularly those who live in poverty.
What would Baldwin say about the ban on refugees and immigrants from certain predominantly Muslim countries? And what would he say about the millions of people of all backgrounds, worldwide, who continue to rise up and root out the cancerous ideology of White supremacy, reject religious persecution, combat sexism and homophobia, and put their hearts and souls into constructing a better world? What do you say?
What would Baldwin, who attended school in Harlem, say upon learning that a large majority of the predominantly Black and Latino/a secondary schools in Harlem are depriving students of their legal right to school librarians, in clear violation of state law and with no apparent intervention from city or state officials? And what do you say?
On February 1, we encourage you to (re)read Baldwin's The Fire Next Time and purchase advance tickets to screenings of "I Am Not Your Negro," the critically acclaimed, Academy Award-nominated documentary about James Baldwin that opens in theaters across the nation this Friday, February 3rd. (See the ticket links below.)
If you're a student, parent, educator, or other community member interested in the intellectual and social-emotional development of our young people, you may also be interested in "Trying to Bring Baldwin's Complex Voice Back to the Classroom: James Baldwin, Born 90 Years Ago, Is Fading in Classrooms," a NY Times article published in April 2014. It features Harlem's Frederick Douglass Academy.
Screenings:
(8th Ave./Frederick Douglass Blvd., between 124th and 125th)
Because humanity is a necessity, not a luxury.
Total Equity Now resources:
Books by James Baldwin HERE
Harlem Libraries HERE
Sister's Uptown Bookstore HERE
Related Articles
---