---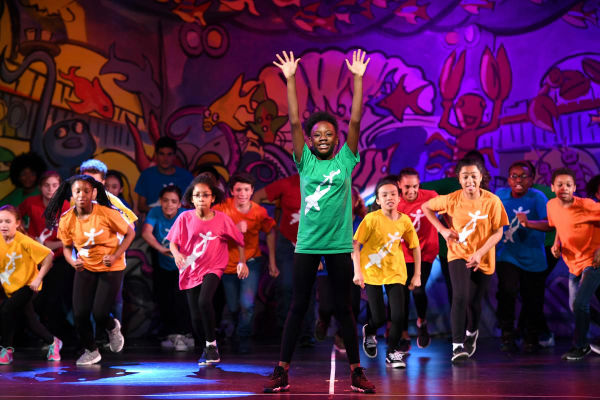 National Dance Institute (NDI), the non-profit arts education organization founded in 1976 by legendary New York City Ballet principal dancer, Jacques d'Amboise, hosts an event.
The event takes place on Monday, April 26, 2021, 7:00 PM EDT will host its 45th Anniversary Gala in celebration of 45 years of inspiring children through the arts.
This event will be an online livestream celebration of dance, music, and arts education to support the extraordinary work NDI is doing to bring the arts into the lives of children throughout New York City, across the United States, and around the world.
NDI will livestream the event free of charge on nationaldance.org.
A VIP Dessert Reception, dedicated to the memory of Donald Tober, will follow for pass holders.
Passes start at $350 and are available at http://www.nationaldance.org/gala-2021.
The Annual Gala is National Dance Institute's largest fundraising event and traditionally raises more than $1 million annually in support of NDI's award-winning arts education programs that reach thousands of children every year.
Two million children have been impacted by NDI's programming since its founding in 1976.
The Gala honors Helen Stambler Neuberger (NDI Board Chair) and Jim Neuberger. The evening will include a memorial tribute to NDI champion and Board Member Shirley Young.
 Jacques d'Amboise, renowned ballet dancer and National Dance Institute founder; Charlotte d'Amboise, actress; Alec Baldwin, actor; Whoopi Goldberg, actress; John Lithgow, actor; Yo-Yo Ma, musician; Steve Jordan, musician and producer; Brian Stokes Mitchell, actor; Terrence Mann, actor; Mandy Patinkin, actor, and Kathryn Grody, actress; Daniel Ulbricht, dancer; Ellen Weinstein, NDI Artistic Director.
In support of its mission, NDI's Star Committee includes: Yahya Abdul-Mateen II; Charlotte d'Amboise; David Amram; Alec and Hilaria Baldwin; Mikhail Baryshnikov; Homer Bryant; Michael Cerveris; Glenn Close; Kathryn Grody; Terrence Mann; Lysiane Luong Grooms; Whoopi Goldberg; Lysiane Luong Grooms; Red Grooms; Bill Irwin; Dharon Jones; Steve Jordan; Kevin Kline; Norm Lewis; John Lithgow; Terrence Mann; Ann Martin; Mandy Patinkin; Desmond Richardson; Chita Rivera; Nev Schulman; James Taylor; Edward Villella; and Tony Yazback; ABT dancers Isabella Boylston and Calvin Royal III; and NYCB dancers and alumni Ashley Bouder, Joaquin De Luz, Adrian Danchig-Waring, Megan Fairchild, Robert Fairchild, Sterling Hyltin, Rebecca Krohn, Ask la Cour, Sara Mearns; Tiler Peck, Teresa Reichlen, Daniel Ulbricht, and Wendy Whelan.
---