---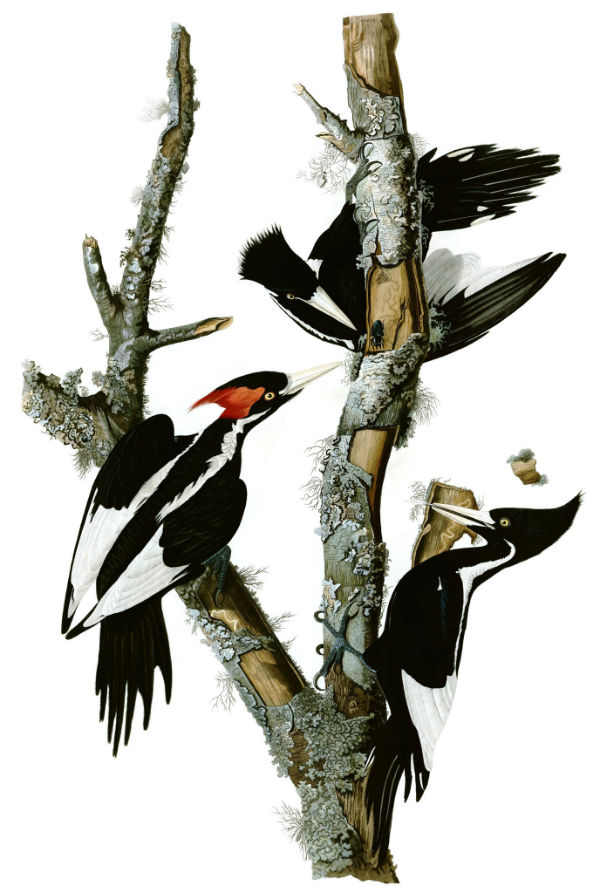 You're invited to attend the Riverside Oval Association's annual birthday party for John James Audubon, our neighborhood's most famous past resident, this Saturday, May 4, at 3-5 p.m.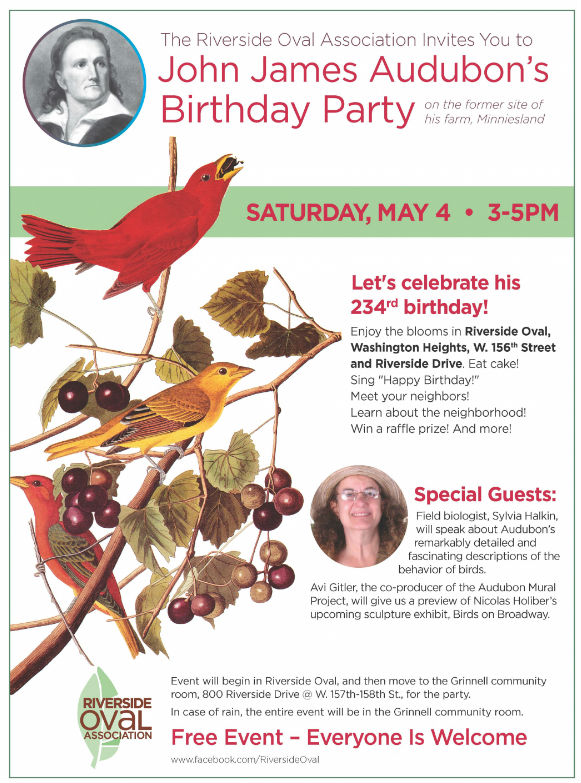 We will assemble in the Riverside Oval garden, Riverside Drive and W. 156th Street, to view the flowers in bloom and listen to Jackie Rowe Adams sing "Over the Rainbow," then proceed one block north to the Grinnell community room, 800 Riverside Drive, Washington Heights for the party.
See the attached flyer for more details.
No gifts are necessary.
Hope to see you there.
Community Board 12, Manhattan, 530 West 166th Street 6th Floor, New York, NY 10032, 212-568-8500, ebsmith@cb.nyc.gov
www.nyc.gov/mcb12
Photo credit: 1) James Auduban Wikipedia. 2) Community Board 12. 
---