---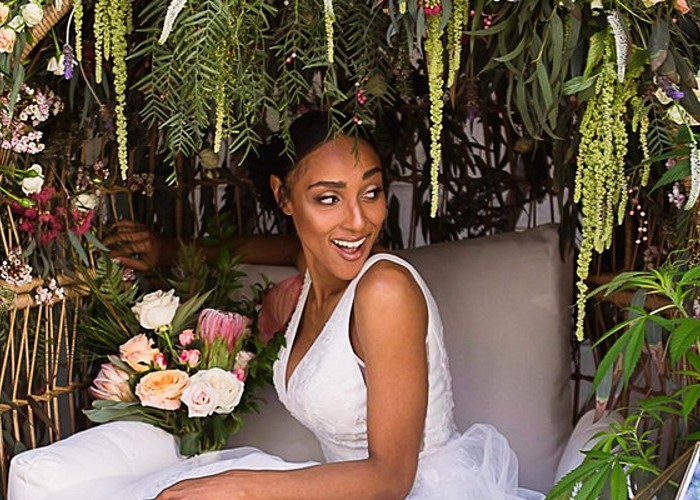 The Cannabis Wedding Expo is expanding into New York on June 19th, 2022, an industry-leading event just 30 minutes from Harlem, NY.
CEO Vanessa Oliver has mindfully chosen to expand on Juneteenth to amplify the importance of creating spaces for local BIPOC talents to shine.
Event Planner and Chef Bea of Yuniku Events, Lobelia Rose accessories, Chef Hamz of Hams Kitchen to shine are just three of the talents that will be featured at the NY show.
Couples, cannacourious and wedding professionals alike in attendance will be able to meet, mingle and book exclusive special event packages and products with over 50 premium cannabis and traditional wedding vendors.
From the moment attendees enter the show, they'll be treated to a day filled with cannabride models, multiple musical acts, luxurious cannabis brands, an immersive fashion show, non-infused food & beverage sampling, company launches complete product demonstrations, and services such as CBD infused massages, henna art, and more.
Now in its sixth season and following the flow of legalization CWE has grown from its initial show in Denver, CO to include California, Nevada, Massachusetts, and now New York.
CWE is open to all 21 and over, CWE does not allow for the sale or consumption of cannabis and/or cannabis-infused products or services during the event. Caterers and exhibitors will be sampling non-infused food and beverages only.
Sunday, June 19th, 2022, 11:00 AM-3:00 PM

Home Studios Inc – 873 Broadway #301 New York, NY 10003
Tickets: Eventbrite and Eventhi
Info Page: cannabisweddingexpo.com/location/new-york-2/
Links and Socials
Site: CannabisWeddingExpo.com
Facebook: MJweddingexpo
Instagram: @cannabis_wedding_expo
Email: hello@cannabisweddingexpo.com

#CannabisWeddingExpo #CWE
---