---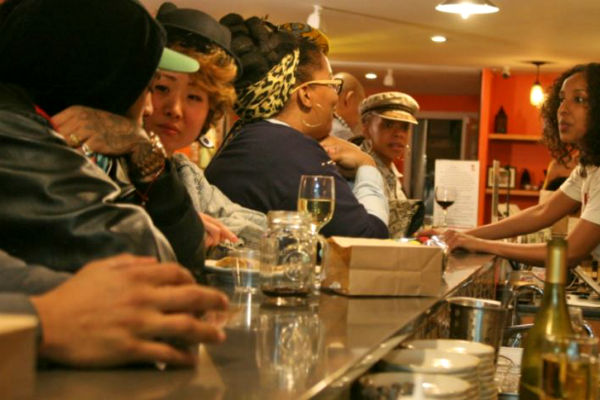 JTA reports that at Tsion Café in Harlem, visitors can order a vegetable injera, an Ethopian sourdough flatbread topped with vegetable, lentil and chickpea stews. There is traditional shakshuka, a dish common in Israel and the Middle East where eggs are cooked in a hearty tomato sauce. And then there's the scrambled eggs with caramelized onions and lox.
The assortment of menu items — random as it may seem — tells the story of the eatery's owner, Beejhy Barhany, an Ethiopian Jew who moved here by way of Israel.
Tsion Cafe, which is located in the historic Sugar Hill district of the Manhattan neighborhood, represents all of Barhany's identities.
"It's a celebration of the Ethiopian, Israeli and American [cultures], so we are encompassing and celebrating all of these together," she told JTA last month.
Barhany, 42, also wants the restaurant to serve as a cultural center of sorts. On the wall hang paintings by local artists, and on the weekends bands play jazz, a nod to the neighborhood's influential role during the Harlem Renaissance, when African-American artists, musicians and writers converged in Harlem.
The restaurant's venue is historic in itself. It previously was the home of Jimmy's Chicken Shack, a famous eatery and jazz spot frequented by Malcolm X and comedian John Elroy Sanford, also known as Redd Foxx, and where jazz saxophonist Charlie Parker Jr. washed dishes before his big break.
"A lot of inspirational people passed through, and we're very happy to continue that by playing music and celebrating the diversity within Harlem," Barhany said.
Photo from the Tsion Café in Harlem website.
Related Articles
---