---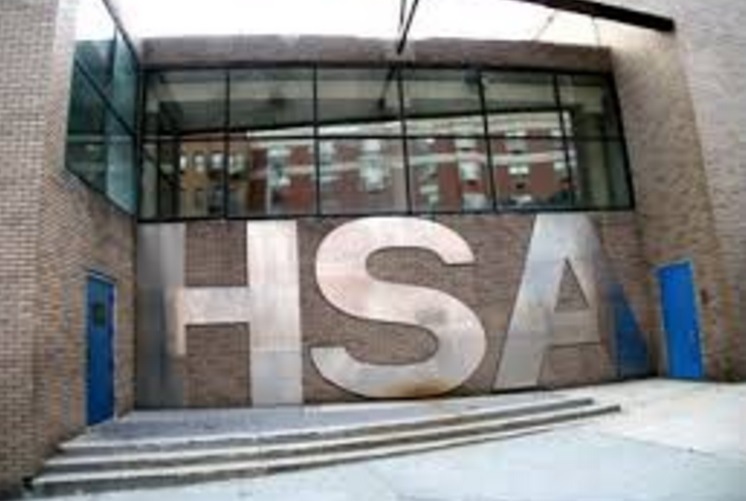 The Harlem School of the Arts (HSA) will present Artist Isis Kenney's The Revolution Will Not Be Televised, a powerful digital art exhibition that combines Hip Hop culture, fine art, current events and politics to address controversial societal issues. The Revolution Will Not Be Televised will debut at an opening reception on Friday, September 23, 2016, from 6:00 to 8:30 pm; and will be on view through Sunday, November 27, 2016. There will be an Artist Talk on Friday, October 21, 2016, from 6:00 to 8:30 pm. All events will take place at the Harlem School of the Arts located at 645 Saint Nicholas Avenue, New York, New York 10030.
"The digital revolution has allowed artist and activist the ability to educate, communicate and highlight key issues facing our society through hashtags. My artwork is politically charged with the goal of creating dialogue about contemporary issues," said visual artist Isis Kenney.  "I love the news, and print media and connecting my work to current and meaningful events. Through fine art, I depict and re-evaluate complex issues while also entertaining, educating and uplifting a community of voices that demand to be heard and recognized.
The exhibition, curated by HSA Visual Arts Director Jonathan "JP" Patton, showcases 15 pieces of artwork that feature Hip Hop and pop culture icons, politicians and victims of police violence, including the legendary musician Prince in "Prince Nelson," President Barack Obama in "Barack Obama Fear No Evil," Hip Hop Artist Kanye West in "Kim K Mind Control," Mike Brown in "Mike Brown It Was Murder" and NBA Player Lebron James in "Lebron James Black Knight," on brightly colored eye-catching backgrounds.
"We are excited to start the 2016-2017 HSA Exhibition Series and school year with the powerful artwork of emerging artist, Isis Kenney. Her exhibition, The Revolution Will Not Be Televised, is an intellectual and insightful body of work inspiring any and all that has incorporated Hip Hop in their lifestyles" said HSA Visual Arts Director Jonathan Patton. "This artwork showcases Kenney's sensibilities to the current environment and displays her ability to weave the political, social and cultural commentary into brilliant digital art pieces. Kenney has also created a marketplace of her digital media artwork and transformed her pieces into functional products for everyday usage such as home decor. This exhibition is an important statement and conversation toward the upcoming presidential election and how important the Hip Hop culture and community is to the process. We encourage visitors from all walks of life to witness the 'Revolution' through an artistic lens." 
The family-friendly exhibit is free and open to the public. There will also be an HSA Artist Talk with Kenney on Friday, October 21, 2016, from 6:00 to 8:30 pm. For more information visit www.hsanyc.org. 
For more information on Harlem School of the Arts courses, programs, and events, visit www.HSAnyc.org.
---