---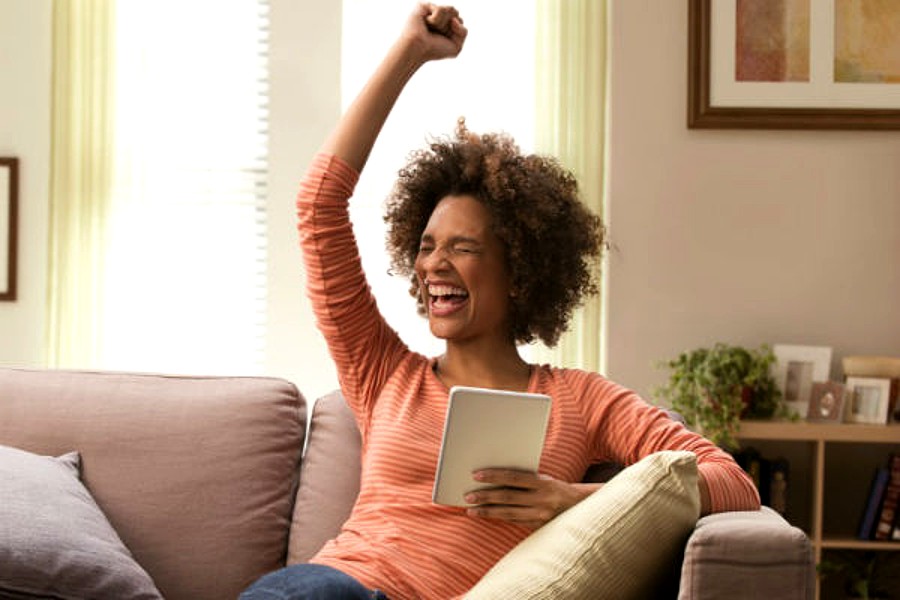 With the rapid growth of digitalization in education, online learning is no longer a trend but a present. What makes it trendy? What EdTech trends are the future of e-learning? Why is online learning the future? In our article, we'll provide the definitive answers to these questions. Let's dive right now.
How Has COVID-19 Influenced the Industry?
With the COVID-19 lockdown, many schools around the world had to close classrooms and move the learning process online. As a result, education has been significantly changed, where teaching and learning are undertaken remotely via digital platforms.
According to Weforum research, online learning led to the increase in retention of information while taking less time. That means that changes COVID-19 caused are more likely to stay in the nearest future.
The COVID-19 pandemic has influenced not only education at schools but all types of learning activities. Many educational institutions and companies that provide corporate training are now practicing online learning. So, if e-learning tends to stay in the educational environment, what will it look like? What trends to follow in 2021?
7 E-Learning Trends to Consider in 2021-2022
To demonstrate the potential of EdTech trends, we've compiled seven examples of how the learning industry can be transformed under the influence of modern technologies.
1. Immersive Learning with VR and AR
The capabilities of learning in the class have been changing tremendously since Virtual Reality and Augmented Reality were introduced. The technologies allow teachers to practice more interactive learning methods than ever before. VR training is especially helpful for students attending medical training courses. It allows students to experience surgeries in a low-risk environment. AR enhances the view of plain images, providing students with the extended reality experience just by looking at the illustration in the book.
2. Learning Analytics
Learning analytics is beneficial for both teachers and students. By measuring and reporting students' learning activities, teachers can better understand and optimize the learning process. For example, teachers can determine what type of information (videos, texts, graphic content, etc.) is more popular among students, and use it in future lessons. They also can leverage learning analytics to identify groups of students with similar abilities to provide more effective programs to reach their full potential.
3. Big Data for Personalized Learner Experiences
Since the COVID-19 lockdown, people's educational habits have been significantly changed. The e-learning market has experienced rapid growth, and it is expected to grow over $240 billion by 2022 according to Statista. This results in tough competition in the industry market. Thus, to keep up with the competitors, e-learning providers need to give a personalized learning experience to their customers. How can you improve learners' experience? Big data can be a great source for e-learning providers to generate ideas for personalization. The data about learner performance, learner enrollment, learner feedback, etc. are types of information you should look into to gain valuable insights on how to enhance your e-learning courses.
4. AI Automation
Artificial Intelligence is among the primary trends in the EdTech market. Why? AI can automate many manual processes, and grading is one of them. Now teachers can easily create an online course today and create tests with multiple-choice questions graded automatically. Another excellent example is an AI-driven tutor that will help teachers assist students with simple tasks. AI-driven alerts can notify teachers if their students have issues with performance.
5. Learning Management Systems
The concept of digital content storage and management has entered the learning industry, too. Now educational institutions can easily plan learning activities with learning management systems. LMSs cover a wide variety of tasks, including student performance management, schedule planning, learning materials storage, etc.
6. Gamification
It doesn't matter how old you are, learning through games is easier than traditional learning. This modern approach to e-learning, referred to as gamification, makes the learning process much different now. Along with the immediate interaction with the material, it enhanced the motivation and engagement of learners.
7. Mobile Learning
The evolution of traditional e-learning in the form of mobile learning is also a significant trend to consider in 2021. In the fast-evolving world, the possibility of doing things on the go is not just a desire but a necessity. The AppStore and Google Play Market are now full of phone-based learning applications allowing users to learn foreign languages, master professional skills, and many other opportunities.
Why Is Online Learning the Future?
It's flexible. Online learning enables teachers and students to arrange the learning process according to a schedule that is convenient for everyone.
It offers a wider range of learning opportunities. Online training courses, mobile learning apps, e-learning systems for self-education are just several examples that e-learning offers to learners.
It's accessible from anywhere in the world. You are no longer dependent on any specific location to attend classes.
It ensures social distancing during pandemics. During the COVID-19 pandemic, it's the number one reason when it comes to health protection.
It's cheaper than traditional learning. Online learning is cost-effective for educators as there's no need to spend additional costs on computer equipment, rent offices, whereas students save time and money spending less on reaching the physical classroom.
Final Thoughts
These are just several reasons why online learning is the future and the seven technology trends are just a few examples out of dozens of use cases already implemented in the industry. Still, whether you are a teacher or an e-learning service provider, it's crucial to understand that learning is no longer offline. We're likely to experience hybrid forms of learning but e-learning has become a significant part of modern education.
Related Articles
---