---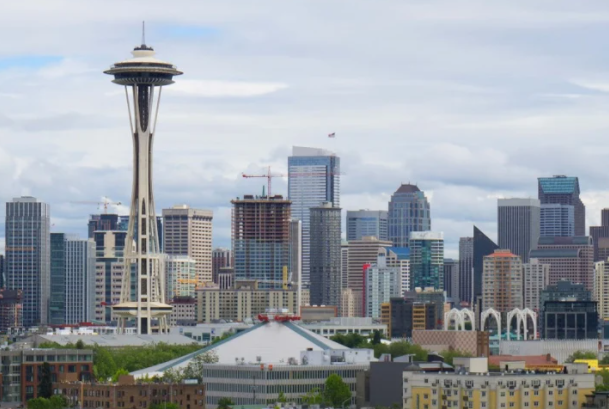 With everything going on in the world, the real estate market in Seattle is hot right now. Investors, families, and individuals are screening properties online and making offers faster. 
The COVID-19 pandemic didn't seem to be holding back people looking to buy or sell homes in the Seattle region.
Because inventory has remained low and buyer demand has stayed high, prices have gone up, making it a good time to sell your home. According to some Seattle realtors, it's an excellent time to take advantage of interest rates. 
Between a shaky economy and numerous layoffs, there is a great amount of understandable hesitancy. However, many real estate experts believe now could be one of the best times to sell a home. Keep reading to find out why.
What You Should Know 
If you're still wondering whether you should be selling your home, here are a few recent compelling facts about the Seattle housing market. 
The average sales price increased by $21,000. 

New listings increased to 1,845 – which is the second-highest number of new listings since April 2010. 

Pending sales increased to 1,327 – the highest number of pending sales in more than ten years. 

The percentage of sold price to list price increased to 101.5 percent. 

Interest rates dropped again to a record-breaking 2.87 percent. 

Home inventory increased to 1.2 months of supply. 

The Realtor Seattle housing market recovery index increased to 116.8. 

If you are selling, the average sales price is at its all-time high, and 65.1 percent of homes are selling within thirty days. 

With demand for homes up and the inventory down, the conditions make for a perfect seller's market and higher prices.
Selling To A Home Buyer
Given the conditions of the housing market,  you may be looking to sell your house fast. However, you may be curious to know what your options are. The most common route of selling is through a real estate agent. However, unlike a realtor, a home buyer in Seattle would offer the following benefits: 
Save Money:

If you choose to sell to a home buyer company, you will save cash that would be spent on additional expenses. You will not be required to pay any commissions and fees charged by real estate agents. 

Sell The House In Its Present Condition

: With a home buyer company, you will be able to sell your home in its existing condition and save. Whether your home is not maintained or in poor condition, the company will still buy it. You won't have to worry about spending money on repairs and renovations. 

Cash Offers:

A cash buyer is always more appealing to any individual selling a property. The seller will have access to the funds as soon as the deal is finalized. 

Fast Closings:

When you decide to sell to a home buyer company, you will be able to close a sale in as little as seven days. If you are thinking: "I need to sell my house fast," then you should give this option a thought.
The overall status of the market is making it possible for Seattle homeowners to make a higher profit from their Real Estate. As experts and survey numbers agree, this could be a great opportunity to make the most out of your property.
---