---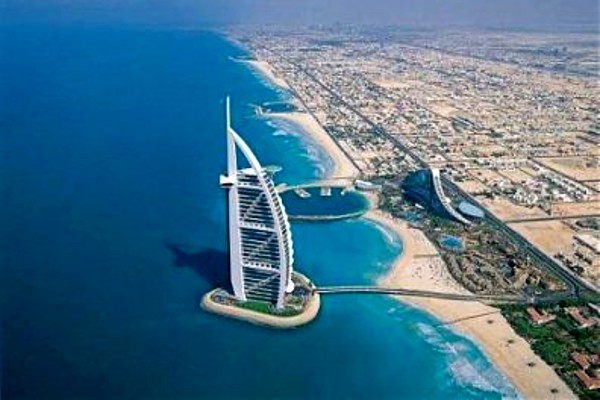 We continue our series of articles on myths about Dubai. Now it is the right time to unmask this city.
Beauty salons 
It is a well-known fact that mainly men buy apartments in Dubai among ex-pats. Most of them have families and come with their wives and children. If a man can imagine his life without a beauty salon, then it becomes almost impossible for a woman. That is why it is a very important topic to talk about. Every woman wants to be beautiful and after creating a homely home she will definitely want to have a rest. As we all know one of the best ways to get rest for a woman is to go to a beauty salon. There are a huge number of beauty salons in Dubai. Prices are similar to those in capital cities of other countries – an ordinary salon with Filipino masters is much cheaper than hotel salons.
By the way, about the Filipinos. Do not be afraid to trust them. They operate very quickly – both in 4 and 6 hands – almost everywhere you can simultaneously do both a manicure and a pedicure, and if you wish, at the same time, get your eyelashes extended, make eyebrows corrected, have styling or coloring done. At the same time, "multi-handedness" is not a VIP service, as in some salons in Europe – parallel procedures are done according to a standard quite reasonable price list.
There are also salons in Dubai founded by our ex-pats, where all the masters speak your language.
By the way, there are even solariums in Dubai, but there are few of them and the cost of the service is quite high – apparently, due to the unpopularity of the procedure in a city where the sun shines all year round.
New portion of myths about Dubai
The third myth: there are almost no pedestrian zones in Dubai even in areas where local people live. First, this is not entirely true. The beautiful Marina Walk promenade, pedestrian areas in the JBR area, parks, private neighborhoods on the Palm (we are talking about the artificial island of Palm Jumeirah, an elite area of ​​Dubai), huge park areas, Al Barari area are all great places to walk. However, given the fact that we all know that it is very hot in Dubai in summer, it is not recommended to walk at this time. Yes, in total there are fewer pedestrian zones in Dubai than in other cities in the world, but this is quite logical – the city is built in the desert, in a hot climate. It resembles Miami in its structure and logic- it is also difficult to get somewhere there without a taxi or your own car. However, in Dubai there is a fairly cheap taxi available to every tourist. In addition, it is absolutely safe – all licensed taxi drivers know the city impeccably, work strictly according to the meter and will never drive you in circles, as, for example, in Istanbul, to increase the cost of the trip.
The fourth myth is that the prosperity of Dubai is built only on oil production. The history of the discovery and development of oil fields in the region goes back about 80 years. However, these reserves turned out to be not so large, and the sagacious sheikhs invested petrodollars in region development – as a result, gigantic skyscrapers, and one of the largest airports in the world, and thousands of kilometers of modern road junctions, and all the luxury and beauty we are used to today, appeared. At the moment, oil provides only 20% of the national product. The leading role in the economy is played by trade and production, the service sector, and tourism. This is a good example for many oil countries. 
AX Capital will help you to choose a real property in Dubai, not a myth one – h2 
So many men, so many minds. This proverb is just about Dubai and its property. Many myths are connected to the fact that all ex-pats live in bad neighborhoods with working immigrants, in anti-sanitary and criminal areas. Do not believe in this. Just visit AX Capital website https://www.axcapital.ae/ and see for yourself.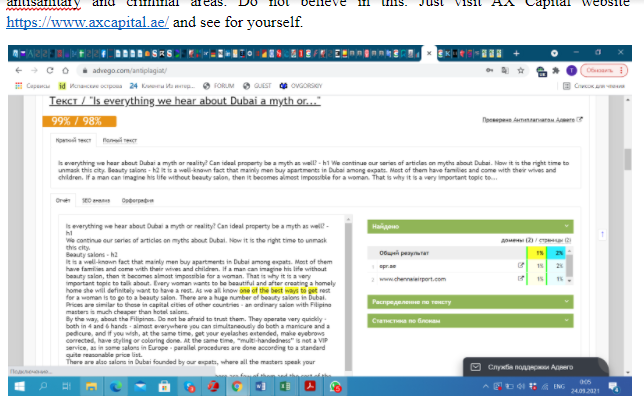 ---