---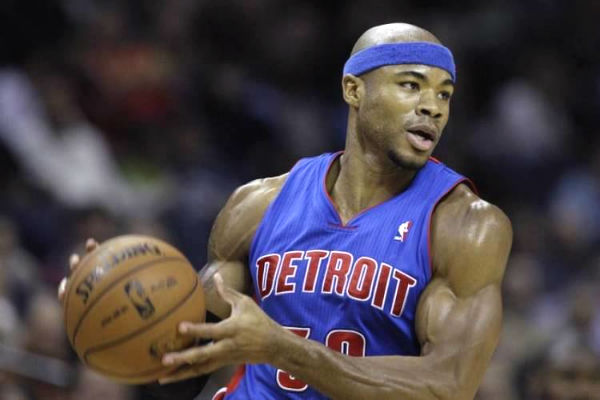 The city of Chicago is on the shortlist of basketball hotbeds in the United States. While it is almost impossible to say which city produces the best basketball players definitely, Chicago can certainly throw themselves in a discussion.
With no genuinely dominant college basketball powerhouse in the region at this time, Chicago players tend to be nationally recruited. Duke has capitalized on Chicago area talent for quite some time, and some greats have made the trip from the Midwest to Durham.
Out of all the players, is Corey Maggette the most talented of them all? Even though he only spent one year with the Duke Blue Devils, many believe that he is arguably the biggest and most successful recruit from Chicago ever.
Opening up Chicago recruiting
With all due respect to Phil Henderson in the 1980s, Corey Maggette was Mike Krzyzewski's first big win in the Chicago area as far as recruiting is concerned. He was considered one of the top players in the nation at the time and could have picked pretty much any team in the country and made an immediate impact. Instead, he knew very well what he was getting into, signing up to play on a loaded Duke roster right away.
As a stand out at Fenwick, many thought that Maggette would stay somewhere a little closer to home and make an impact at any of the schools. Duke always appeared as an intriguing spot for him, and coach Krzyzewski hit a home run with one of the few scholarships he had available for the season.
Recent challengers to the Chicago crown
The two most recent recruiting wins in Chicago that could challenge Maggette's title is Jabari Parker and Jahlil Okafor. Both players were a little more hyped up coming out of high school then Maggette, and they played more prominent roles on the team they ultimately played for at Duke.
Okafor, in particular, can also make the case that he was able to close the deal and win an NCAA championship during his one season on campus. However, when combining the play at Duke and play in the NBA for all three of these players, Maggette still might have the edge.
The careers are over for Parker or Okafor, but Maggette was able to put together a 14-year career in the NBA. Although he was unable to have much team success, there were three seasons where he averaged over 20 points per game, and he finished his career averaging 16 points and five rebounds per contest.
Parker appeared to have a chance to have a similar career to Maggette in the NBA, but injuries have slowed him down over the last few years. He averaged 20.1 points per game as a 21-year-old with Milwaukee in 2016–2017, but he has not been able to replicate that since. His opportunities continue to disappear with each year, and it is looking more and more like he could be out of the NBA sooner rather than later.
Okafor has dealt with both injuries and a poor fit with the modern NBA game. He averaged 17.5 points per game as a rookie with the Philadelphia 76ers, but they had little else to rely on as far as scoring is concerned. He's only average double-digit points one other season in his career, and he too has seen his playing time virtually disappear.
The future of Chicago-area Duke Blue Devils
Whether it is recent recruit DJ Steward or any other player coming up through the ranks, Coach Krzyzewski continues to rely on the Chicago area. If he can find a few more players with Maggette's combination of talent and physical attributes, he will be more than pleased with the results.
What happened to Corey Maggette?
Corey Maggette, a former Clippers player who has called games pre-pandemic as a Los Angeles Clippers analyst for Fox Sports West, has been accused of being the best player in the BIG3.
---