---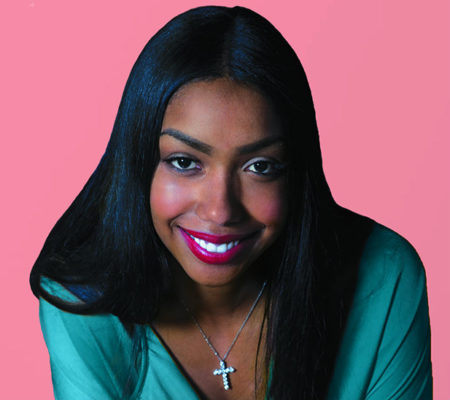 Did you know that the likelihood of an African-American woman being diagnosed with HIV in her lifetime is 1 in 32, and for a Latina is 1 in 106, but for a white woman, it's 1 in 526?
Tomorrow is National Women and Girls' HIV/AIDS Awareness Day, and in commemoration of that, Harlem-based Iris House, along with our partners at Voces Latinas, is launching a new campaign to bring a focus on HIV and women of color.  Made possible by a grant from ViiV Healthcare, and developed and photographed by Duane Cramer Creative, "Love  Your Life"/"Ama Tu Vida" features four images each in English and Spanish, and ties into an online campaign with coordinating websites that include links to information and testing services.
The campaign kicked off tonight, March 9, 2017, at Sylvia's Also Lounge in Harlem at a presentation on HIV among Women and Girls. A second event in Spanish will take place on March 16, 2017, at Pio Pio Restaurant in Queens. The campaign will run through September, and Iris House will host a discussion of the process of putting together the campaign at their annual Women as the Face of AIDS Summit on May 8, and will use the campaign as a tool to encourage testing around National HIV Testing Day on June 27, 2017.
"We are excited to launch this testing awareness campaign with Voces Latinas. This will play an integral part in our efforts to provide health social support services on a scale and scope not previously seen in the New York City area," said Ingrid Floyd, Executive Director, Iris House. "We are especially grateful to ViiV Healthcare for their support of this project:  grants of this nature are increasingly needed to fill in the growing gaps in funding for women's social services, and we are grateful  for their commitment."
"We're excited to support the Iris House and Voces Latina "Love Your Life" campaign,which is uniquely responsive to the urgent need for HIV education, testing, counseling and support services for women," says Amelia Korangy of ViiV Healthcare.  "We're confident this campaign will provide resources that resonate with women who are disproportionately affected by HIV and don't see themselves at risk, guiding them to affirming services to help prevent and manage HIV."
For more information about Women, Girls and HIV or about this campaign, visit Love Your Life or Ama Tu Vida, or call Michael at (646) 548-0100 x222.
Related Articles
---