---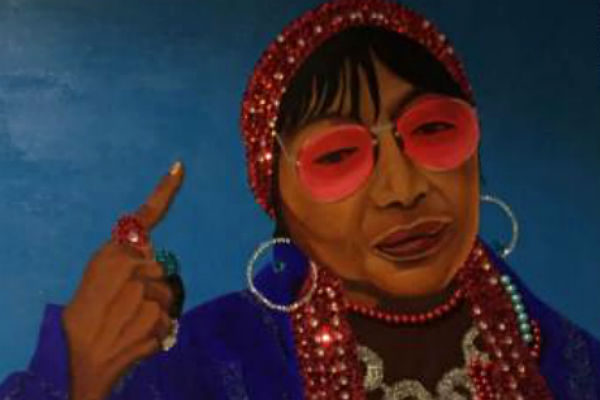 Community Works and Clark Center NYC in partnership with MIST Harlem, Harlem Arts Festival and the Harlem Arts Alliance present: A Tribute To Loretta Abbott.
Join us and the dance community for a special celebration of Harlem's own, Loretta Abbott. We come together to celebrate the amazing life and legacy of our friend, Loretta, whose long career as an accomplished dancer, actress, singer and choreographer in concert dance and on Broadway, film and TV inspired so many. Loretta's friends and dance family will celebrate Loretta in an evening filled with performances, tributes and archival film featuring her work with Alvin Ailey American Dance Theater, Eleo Pomare, Alpha Omega and Mama Lulu Parks.
Loretta Abbott's career in the theater spanned 50 years. She was a student at Clark Center for the Performing Arts in the 1970's and performed in groundbreaking dance works staged there. She was one of the early members of the Alvin Ailey American Dance Theater and was privileged to perform in his original works. Her teachers were Thelma Hill, James Truitte, Pepsi Bethel, and Tap dancer, Henry La Tang, to name a few. Loretta's Broadway performances include Purlie, Two Gentlemen of Verona, Raisin, Porgy and Bess, Amen Corner, the film, "The Wiz" as well as appearances in various other dance, film and television productions. She created her own solo program, "Women of Color" which toured and also had an act with dancer, Al Perryman. She worked with such renowned choreographers as Eleo Pomare, Louis Johnson, George Faison, Marvin Gordon, Jean Leon Destine, Donald McKayle, and Michael Peters.
A public program of Community Works' harlem is … DANCE exhibition celebrates the legacy of dance in Harlem and features the work of fourteen artists and contributors living or working in Harlem: Andrea Arroyo, Tania L. Balan-Gaubert, Sandra A. M. Bell, Elan Cadiz-Ferguson, Ramona Candy, Randy Dottin, Lance Johnson, Dindga McCannon, Byron McCray, Ruth Morgan, Tomo Mori, Ozier Muhammad, Ademola Olugebefola, John Reddick, and Grace Williams.
Co-Curated by Barbara Horowitz & Elan Cadiz-Ferguson // Meet the artists and the curator and tour the exhibition following the program.
This Event is Free and Open to the Public // RSVP Required
Reserve you seats on Eventbrite
Monday, September 26, 2016 at 6:30 PM
MIST Harlem – 46 West 116th Street, Harlem, NY 10026, info@communityworksnyc.org, 212-459-1854
Related Articles
---