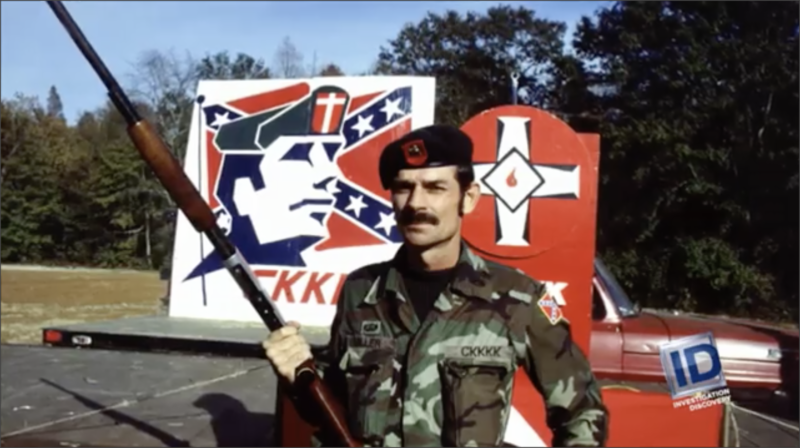 Building on the success of the HATE IN AMERICA special that aired in 2015, Investigation Discovery (ID) and Emmy Award-winning journalist Tony Harris are teaming with premier civil rights advocacy organization …
.. the Southern Poverty Law Center (SPLC) and its legendary founder, Morris Dees, to be the first network to produce a series showcasing stories from the organization's case files in a new series – HATE IN AMERICA.The SPLC, which has been fighting hate and bigotry through litigation and education for more than four decades, is currently tracking nearly 800 active hate groups across the country, which target entire classes of people for their race, religion, sexual orientation, or other immutable characteristics. They seek to divide our society with bigotry and, too often, violence. Produced by NBC News' award-winning production arm Peacock Productions, the documentary series HATE IN AMERICA kicks off with its first premiere on Monday, February 29 at 8/7c.
Known for navigating the troubling racial and ethnic divide during his 30-year career as an award-winning journalist, in HATE IN AMERICA, Harris investigates some of the SPLC's groundbreaking work fighting organized hate – from a multi-million dollar lawsuit against the United Klans of America to the white supremacist Pioneer Little Europe group in Flathead Valley, Montana, to neo- Nazis and the proliferation of lone wolf shooters and other domestic terrorists.
The SPLC is the pre-eminent group fighting daily to cripple America's most notorious hate groups and to champion the cause of equality and fairness," said Henry Schleiff, Group President of Investigation Discovery, American Heroes Channel and Destination America.  "A personal hero of mine, it is a privilege to bring the story of Morris Dees and his amazing team at the SPLC to ID viewers.  While there are many unsung heroes of the civil rights movement, Morris has devoted a lifetime of work and has fought tirelessly to protect the rights and freedoms of all U.S. citizens."
"Unfortunately, our nation has a history of not recognizing the threat of hate groups and other extremists until they have lashed out with deadly violence," said Dees. "At the Southern Poverty Law Center, we have spent decades monitoring this threat and taking extremists to court when they resort to violence. We were eager to open our case files for Investigation Discovery and share stories of our most harrowing cases to raise awareness about the extremist threat in America."
Hosted by Tony Harris, HATE IN AMERICA Premieres Exclusively on ID, Monday, February 29 at 8/7c
The first episode of HATE IN AMERICA, "The Klan on Trial" premieres on Monday, February 29 at 8/7c, with subsequent premieres airing throughout 2016.
http://www.splcenter.org
Related Articles
---
---