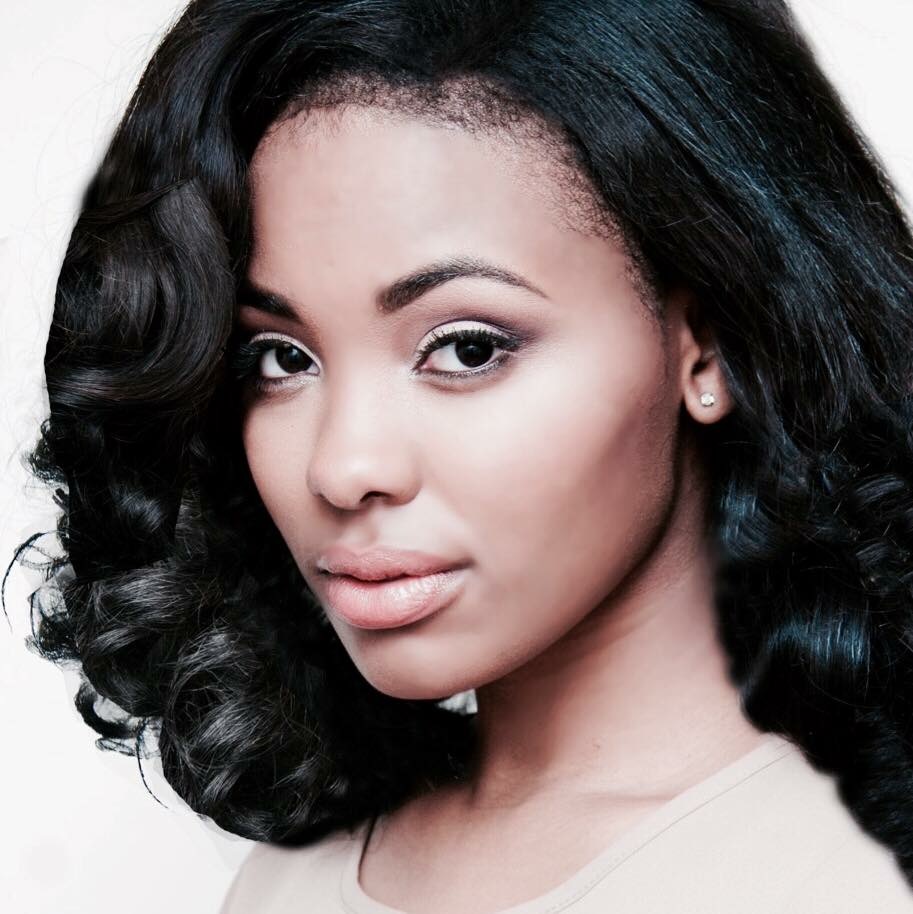 By Kass
Greeting Harlemites! We look to highlight the art of pageantry.  Pageantry represents the social art form of the world's most beautiful women competing for the top prize of being crowned "the fairest of them all" at the local, state, regional and global levels. 
Historically, women of color have sparsely been represented within each level of pageantry. Several of the more prominent of pageant celebrities include, Cheryl Adrienne Brown the first African-American woman to compete in the Miss America pageant, Vanessa Williams, Jayne Kennedy and Halle Berry and Oprah Winfrey.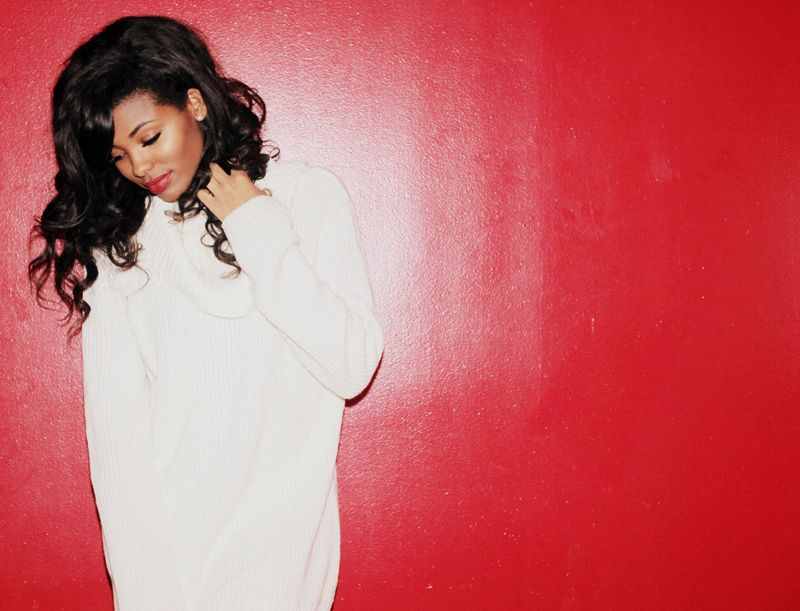 This month we celebrate Harlem's own ethereal beauty Kade Henderson a local Harlemite competing for the Miss New York 2015 title.  Additionally, Kade, serves as a fashion forward stylist who remains committed to community and humanitarian efforts.
Check out our interview below:
Kass: Hi Kade, How are you?
Kade Henderson: I am great, Kass!
Kass: Tell the readers a little about yourself.
KH: I was born in Hartford, Connecticut and raised in both Hartford and Rochester, New York. I graduated from Bishop Kearney High School a private Catholic School located in Rochester, NY. I began my collegiate journey at Buffalo State College under Fashion Design ultimately obtain my B.S. in Fashion Merchandise Management (Business Management) with a specialization in Product Development.
Kass: What sparked your interest in fashion and pageantry?
---
---
KH:  My interest in pageantry stemmed from self-awareness as well as encouragement from my sister to use my voice through different means of expression. Every day I continue to fine tune who I am and the women I want to be. I believe it's about living for today and remaining courageous enough to voice your opinion, as there will never be another you.
Kass: How has pageantry changed to date?
KH: While some pageants seem to be nothing more than a group of outsiders judging someone on their physical beauty, today's pageants offer much more than that. Today's pageants offer talent and interview platforms and question-answer segments. Pageantry is moving away from aesthetics and forcing contestants to be well-spoken, knowledgeable, and graceful young ladies who are passionate about a purpose. Such a platform allows me to thrive and serve as a role model to others.
Kass: How has your experience and education helped in achieving your professional goals as a stylist?
KH: In addition to my degree, I also obtained my certificate in Wardrobe Styling which has assisted in honing my artistry as a stylist. Furthermore, I come from meager beginnings and as a result of limited discretionary income, poverty lingered. As a child, I never realized what poverty was, until I was surrounded by peers whom spoke of experiences to which I could never relate. I was fortunate to have friends who allowed me to borrow their clothes coupled with my natural creativity of maximize my outfits in various ways.  Such small pillars of light assisted in minimizing the bullying and the added pressure to fit in amongst my peers.
Kass: Who would you identify as some of your artistic influences?
KH:  My artistic influences include street fashion, international culture, philosophy, daily culture, pop culture and most importantly Vincent Van Gogh. Like Van Gogh, I consider myself to be the greatest stylist, that you haven't met you, virtually unknown, currently fighting adversity to share my truth.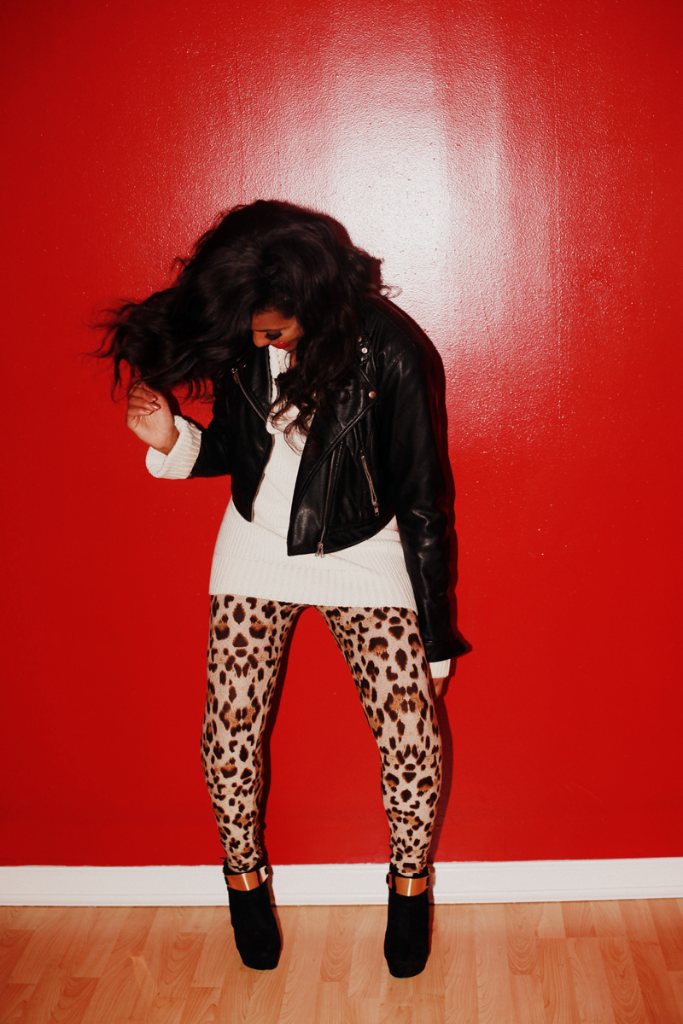 Kass: What inspired your brand Kades Mode?
KH:  In 5th grade I designed a fashion line called J'adore.  J'adore serve as a private label fashion brand for underprivileged kids, sold exclusively at thrift stores. I wasn't fortunate enough to shop for school picture days or field trips. I was eventually lucky enough to afford a pair of jeans, which I wore practically every day.  I looked to make life easier on others who may be going through the same situation. Ultimately, the idea of Kades Mode was birthed through a pivotal design moment. Kades represents my first name and Mode represents for the different modes through which I facilitate.
Kass: What does Kades Mode represent as a fashion styling brand? Describe the Kades Mode client?
KH:  Kades Mode is a style conscious brand for the fashion forward consumer. The KM client is the woman who wants more from what's being provided in the retail market, with frugality in mind, a dash of classic with a side of simplicity. KM understands the realistic changes of body and self-image and the importance to recognizing a customer's lifestyle mode and body type.
Kass: What would you say differentiates Kades Mode from existing styling brands?
KH:  Kades Mode differs from other brands in that as a brand we have an appreciation for your wallet, your goals, and where you are in your life in contrast to where you seek to be. Confidence is the best appropriated accessory, and often times no matter how many brands you own or may have, if you aren't confident in yourself, your clothes will overshadow you. We look to emphasize the confidence and beauty in the KM consumer highlighting individual style with a polished look.
Kass: Whom would you most like to work with in the near future?
KH:  I would like to work with both retailers and celebrity and fashion trend setters such as: H&M, Topshop, Zara, Celine, Calvin Klein, Anna Wintour, Grace Coddington, Julia Sarr Moss, Diane Von Furstenberg, Rihanna, Kanye West, Oprah, Tyler Perry, Zendaya, Traci Ellis Ross, Lupita, Kerry Washington, Solange,  and Chanel Iman to name a few!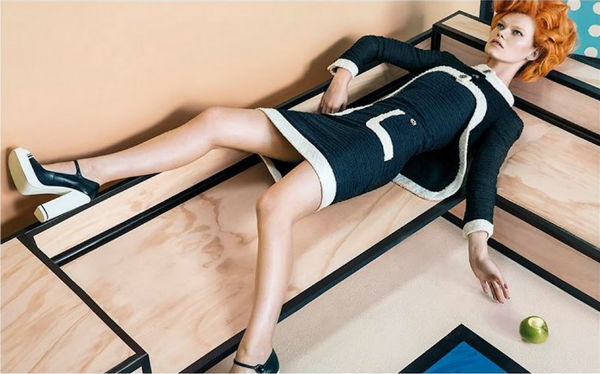 Kass: Where can we see examples of your work? Who are your most notable clients to date?
KH:  Notable clients to date include features in Vogue Italia, Elle, Harper Bazaar, Cosmopolitan, Tush Magazines and many others. However, it is important to note, every day I continue to learn and building my craft.  Samples of my work exist throughout online and via my social media (Twitter Instagram, Facebook, Pinterest, Tumblr) accounts as well as my styling portfolio (http://bit.ly/KMPortfolios).
Kass: What can we expect from Kade in 2015?
KH: In 2015, I will compete for Miss Black USA 2015 and seek to raise $5,000. Women have a very profound way of concealing the scars that they have endured in addition to sealing our truths. Bullying and not fitting it affected my lifestyle and weighed on me heavily. I was the kid who ate in the bathroom, because it was more comfortable. All because I dressed, talked, and looked differently than my peers. I must admit, fitting in is still extremely hard to do. Therefore, I am making it my story to be a part of the solution and share my story. I look to development the confidence in young women by serving as an example and communicating that it is not where you start, or what you have, that ultimately defines who you become. It is your integrity, your intellect, your morals and most importantly your character which defines who you will be. I look to make a difference in 2015 and beyond!
Kass: Kade, on behalf of the Harlem World family, thank you so much for taking the time out to speak with us! We wish you the best with your upcoming competition!
KH: Thanks Kass!
Related Articles
---