---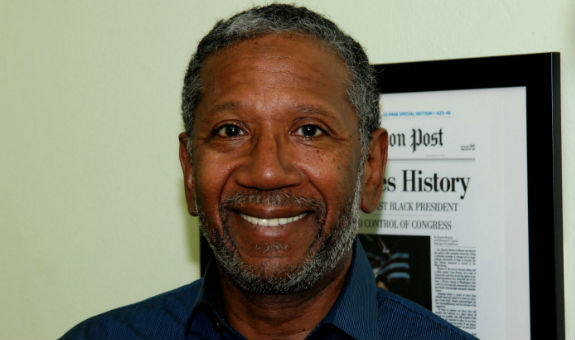 The latest installment of our Harlem Interview series, where we get to know the people in our neighborhood:
Harlem World: Do you have brothers and/or sisters? Where were you born? Are you married or single?
RC: I have four brothers. I was born in Harlem Hospital on Lenox Avenue. I'm single
HW: What is your profession?
RC: Retired from Department Director of Meter Collections NYCDOT
HW: Who has been your greatest inspiration?
RC: My cousin who passed away from colon cancer.
HW: What are you reading these days?
RC: The Price of Inequality by Joseph Stiglitz
HW: What's your favorite music and why?
RC: Jazz. It soothes
HW: What is your most treasured possession?
RC: My children and grandchildren
HW: What is your favorite quote?
RC: "By any means necessary"
HW: Who would you like to meet and why?
RC: Michael Eric Dyson. So many questions to ask.
HW: If you could, what would you give the world as a gift?
RC: Peace and Love
HW: What is your proudest accomplishment?
RC: My last position
HW: What's your one favorite place in Harlem?
RC: 125th Street
HW: Do you a question you would like to ask yourself?
RC: Where do you see yourself in 5 years
HW: What are your business links for readers (Facebook, Twitter, website, etc.,):
RC: You can check me out at Facebook at Facebook,com/Rudycollins, and my photo page is at rudycollins@zenfolio.com.
HW Thank you.
RC: Thank you.
Check out more Interviews here.
---