---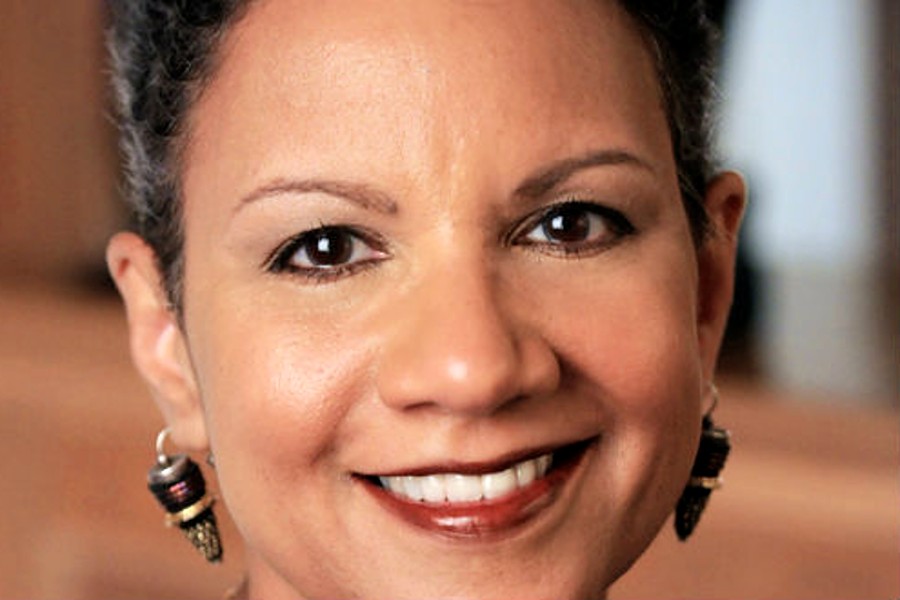 I'm sitting in my office, looking out at the trees. Although the air conditioner is on to cool the rest of the house (because it's 90 degrees outside), I have one window open so I can hear the birds and smell the honeysuckle and magnolias that are in full bloom this week.
Harlem World Magazine: What is your job title?
A'lelia Bundles : Like most folks these days, I do more than one thing. I'm an author, a journalist, and president of the Madam Walker/A'Lelia Walker Family Archives and serve on several boards.
HW: What do you do for a living?
AB: I write books about the fascinating women in my family and do a lot of public speaking about entrepreneurship, women's history, African American history, the Harlem Renaissance and my great-great-grandmother, Madam C. J. Walker. As a volunteer, I'm a Columbia University trustee and serve on the boards of the Madam Walker Theatre Center in Indianapolis, the Foundation for the National Archives in Washington, DC and Friends of Woodlawn Cemetery in the Bronx.
HW: Who has been your greatest inspiration?
AB: My parents and all my ancestors are my inspiration. While my great-great-grandmother, Madam C. J. Walker, surely is an inspiration to me and to many others, I find much to inspire me from several of my great-grands whose stories I also hope to tell one day.
HW: What are you reading these days?
AB: Sister Citizen by Melissa Harris-Perry, The Warmth of Other Suns by Isabel Wilkerson and An Atlas of Impossible Longing by Anuradha Roy, and several biographies and historical books related to the research for the biography I'm writing about my great-grandmother, A'Lelia Walker.
HW: What's your favorite music and why?
AB: Gil Scott-Heron's death a few days ago (this interview was originally done in 2011) reminds me how connected I feel to the music of the late 1960s and 1970s when I was coming of age: Curtis Mayfield, Motown, Aretha Franklin, Al Jarreau, Bob Marley, Chaka Khan. I also love Luther Vandross and Patti LaBelle.
Related: Listen to A'Leila Bundles and Danny Tisdale discuss Harlem History on The Danny Tisdale Show >>>
I grew up listening to my parents' music from Nat King Cole and Ray Charles to Dinah Washington and Ahmad Jamal. I was a jazz dj in college and still can't get enough John Coltrane, Miles Davis, McCoy Tyner, Sonny Rollins and Wynton Marsalis. Lately I've been listening to a lot of early twentieth-century music by African American composers like James Reese Europe, W. C. Handy, Eubie Blake, and Turner Layton. I enjoy the spectrum and appreciate the continuum and range of black music.
HW: What is your most treasured possession?
AB: My mother's jewelry; a Chinese lacquer writing desk and baby grand piano that belonged to my great-grandmother, A'Lelia Walker; and my collection of Walker  family photographs, clothes, letters and memorabilia.
HW: What is your favorite quote?
AB: "The moral arc of the universe is long, but it bends towards justice." Often attributed to Martin Luther King, Jr., but the original quotation actually is from Rev. Theodore Parker, a Universalist minister, who said similar words in 1853.
HW: Who would you like to meet and why?
AB: My great-great-grandfather, Henderson B. Robinson, who was born in 1835. He was a state legislator and superintendent of prisons in Arkansas during Reconstruction then moved his family to Ohio and enrolled his four children at Oberlin during the 1880s. I would love to hear his personal account of how his mother managed to obtain her emancipation in Tennessee in 1839 and how he was able to negotiate the world as a free black man during antebellum times.
HW: If you could, what would you give the world as a gift?
AB: Education, confidence, and a healthy dose of compassion to accompany the first two.
HW: What is your proudest accomplishment?
AB: Writing On Her Own Ground: The Life and Times of Madam C. J. Walker and sticking it out for thirty years as one of the first black women network television news producers for NBC, then for ABC, where I also spent time as an executive.
HW: What's your favorite place in Harlem?
AB: I still spend time at the Schomburg for research, but I will always have a special place in my heart for the original Schomburg when it was in the small building and for Louis Michaux's National Memorial African Bookstore at 125th Street and Lenox. I first visited both places in 1970 and will never forget the magic. Today the new Red Rooster is high on the list of places I like.
HW: What is your business links for readers:
AB: Here are the links for the readers. They can go to www.aleliabundles.com, www.madamcjwalker.com, www.madamwalkerfamilyarchives.wordpress.com, www.walkertheatre.com and we're also on Facebook and Twitter.
HW: Thank you.
AB: Thank you.
Photo credit: By Michael Cunningham.
---