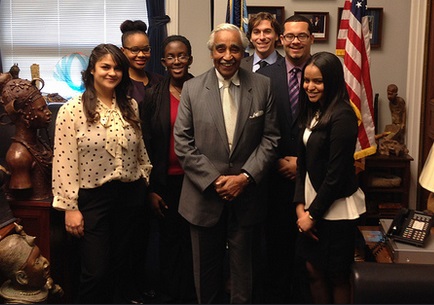 Interns will gain experience in government and community organizing while working side by side with senior office staff to carry out the Mayor's key initiatives across New York City. Internships with CAU will provide an opportunity to assist with and attend many government and community events and get an inside look at New York City government. Ideal candidates will be highly reliable and motivated, independent, sociable, and comfortable in high pressure situations. This is a perfect opportunity for students focusing on areas such as public affairs, public policy, and political science.
Multiple internships are available. Based on skills and interests, internships may be designated to focus on key constituency, geography, or program areas. Full time and part time internships are available (minimum 15 hours/wk). All internships are unpaid; we will complete paperwork necessary for student to receive available college credit.
For more information or to apply, click here.
Photo credit: Ex-congress member Rep. Charles Rangel and interns. Via JCRC-NY.
Related Articles
---