---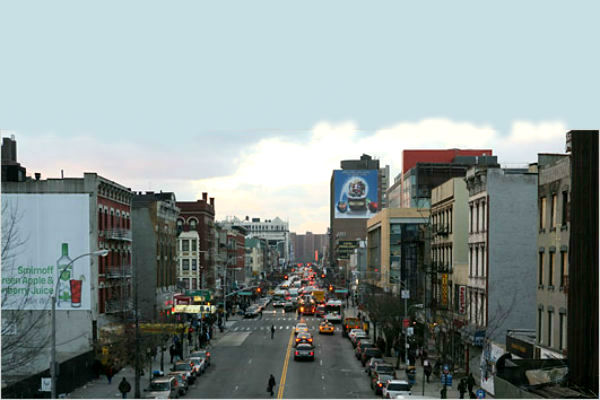 Conte' Naste Traveler reports that in December of last year, they asked their travel specialists how travel might change in 2017—and many of them predicted that tourism to the U.S. would drop.
Brewer Invites Cultural Tourism Grant 2017 ApplicationsManhattan Borough President Gale A. Brewer and the NYC & Company Foundation encourage Manhattan cult…Dec 16 2016harlemworldmag.com
"At a top level, President Trump ran on limiting the movement of people and goods. That's not good for travel. In the short-term the world sees the U.S. as less open to tourism and immigration," Gary Leff of Book Your Award, an award booking service, told Traveler. Leff wasn't far off. This week, the U.S. Department of Commerce released data from the first quarter of 2017 showing that between January and March, 697,791 fewer foreign travelers visited the U.S., a 4.2 percent drop from last year.
While 4.2 percent might not seem like a huge number, data analysts at Tourism Economics concluded the small percentage corresponded to a loss of $2.7 billion in tourist dollars, the New York Times reported. But, the drop in visitors (and their money) isn't a surprise to tourism boards. Cities that rely on tourists dollars from in and out of the U.S. have launched their own campaigns, in the hopes of drawing visitors to their cities without the help of Brand USA, the national tourism board. In March, for example, New York City's tourism marketing agency announced they expected to see 300,000 fewer foreigners in the Big Apple in 2017 compared to last year. Officials said earlier this year the drop was a direct result of the outcome of the presidential election and controversial travel ban. The agency has since spent $3 million to advertise to visitors from the United Kingdom, Mexico, Germany, and Spain, according to USA Today. In April, Discover Los Angeles released an international advertising campaign with the message "We welcome everyone," in the hopes of countering the expected 800,000 visitor drop in 2017.
Governor Cuomo's New Tourism Initiatives (Does Not Include Harlem, The #1 Community In The World)The New York State Tourism Industry Association has released a summary of the tourism initiatives co…Jan 24 2017harlemworldmag.com
The biggest drops in foreign tourists came from the Middle East (down nearly 70,000 visitors) and Africa (down about 23,000 visitors). Europe and Mexico also had notable drops in tourists to the U.S., with around 142,000 fewer visitors from Britain, 25,000 from Switerland (a 28 percent drop from last year), and nearly 300,000 fewer visitors from Mexico.
"The international travel market is ultracompetitive, and the U.S. is falling behind," said Roger Dow, the president and chief executive of the U.S. Travel Association, in a statement. "It took a sustained national policy effort to return to the pre-9/11 level of travel exports, which only happened last year. If we don't want to give back all of that progress, the time to act is now."
Related articles
---