---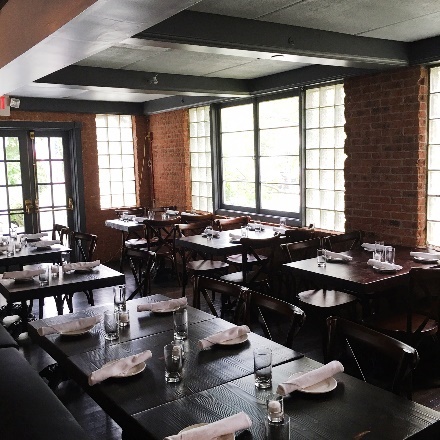 A weekend in the Hamptons can be busy for a Hamptonian or a Harlemite; therefore, the weekday scene is the best kept secret to enjoy the East End.
Although, the Hamptons are a popular weekend destination, it is often nearly impossible to make a restaurant reservation. Crowded restaurants are accompanied by bustling streets which is why the week's pleasant tranquility is a relief to residents and summer-long visitors alike. Diners can explore the range of cuisines at these distinctive dining locations without the long lines of the weekends. Indulge in what the week has to offer in the Hamptons with these happening hotspots.
Café Klyde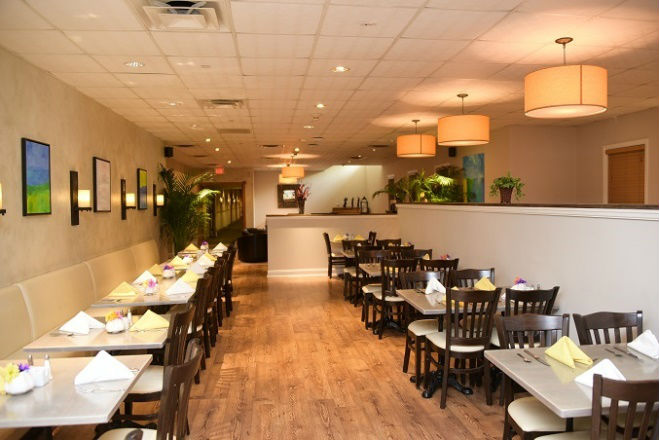 Launched in 2016, Café Klyde offers the best breakfast in Southampton, NY. Breakfast menu items, favored by Southampton Inn guests, include Eggs Benedict, Jobs Lane French Toast, and Smoked Salmon Platter. Café Klyde extends outside to a newly refurbished courtyard where guests may enjoy breakfast, lunch or dinner surrounded by colorful flowers, and under umbrellas shielding guests from the hot summer sun. The Southampton Inn also cultivates a vegetable and herb garden where ingredients are freshly picked for Café Klyde's salads and sandwiches. Café Klyde blends comfort with elegance suited for all Southampton Inn guests.
Café Klyde, 91 Hill Street, Southampton, NY, 11968, 631.283.1166, www.southamptoninn.com/dining
Kozu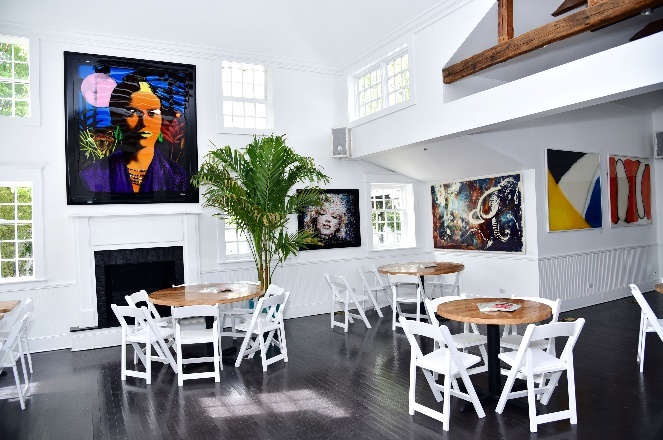 The hottest reservation this summer is at new Japanese Fusion restaurant Kozu, run by restaurateur Zach Erdem. After staying the night at 5-star Hotel ZE, behind the restaurant, enjoy KOZU's brunch menu with Japanese and Peruvian influences. The menu, designed by Head Chef John Keller, features signature dishes such as the Kozu Jalapeño Yellowtail with Smoked Tomato Ponzu; the Summer Corn and Lobster Salad with a Corn "Pudding", Shiso and Yuzu Dressing; and the Heirloom Tomatoes and Japanese Cucumber with Toasted Sesame Dressing, Yuzu Salt, Micro Cilantro and Piment d'Espelette.
Kozu, 136 Main Street, Southampton, NY 11968, 631.619.6660, www.75maingroup.com
Union Cantina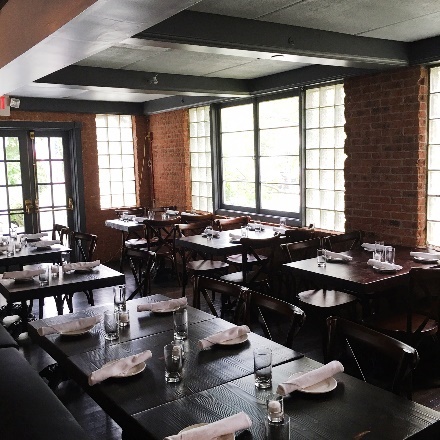 New to Southampton, Union Cantina sits in the iconic Bowden Square. It is open all weeklong for lunch and dinner. Owners Ian Duke and David Hilty have teamed up with award-winning Executive
Chef Scott Kampf to create the new Mexican eatery. The menu includes signature dishes such as the Calamares rellenos a la parrilla which is stuffed, grilled calamari, toasted quinoa, broccoli rabe, heirloom tomatoes, charred poblano and black bean salsa. The crowd favorite, Deconstructed Enchiladas, comes in five variations: Marinated Aracherras (skirt steak), Robalo Rayados (striped bass), Picante Camarones (spicy shrimp), Pollo Tirada (pulled chicken) and Vegetales (vegetable). Options are endless with 100 types of tequila at the 400 Rabbits Tequila Bar. Diners may also enjoy the outside bar and café space.
Union Cantina, 40 Bowden Square, Southampton, NY 11968, 631.377.3500, www.UnionCantina.com
75 Main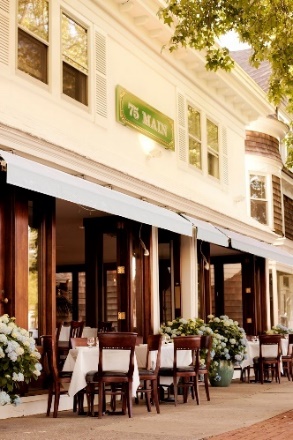 75 Main has been a favorite among locals, visitors and celebrities alike for more than 30 years. The Hamptons summer dining staple with an expertly crafted menu, sophisticated decor is the perfect balance between the classic style of the Hamptons and the allure of New York City nightlife. The 75 Main dinner menu unites Italian, Asian and Caribbean influences, presenting a unique and contemporary American cuisine prepared by Executive Chef Mark Militello. Menu options include Truffle Crumb Stuffed Chicken Breast served with broccoli rabe and Portobello mushroom fries, the Rare Coriander Seared Tuna Salad with mixed greens, ginger, sesame oil, soy vinaigrette, and crispy rice noodles, or the Watermelon Salad mixed with arugula, crumbled feta, chopped pistachios, red onion and passion fruit vinaigrette. The 75 Main Cosmopolitan, blending Tito's Handmade Vodka with triple sec, lime and cranberry juice, can be enjoyed after dinner as the restaurant converts into one of the hottest lounges on the East End, featuring world-famous DJs.
75 Main Street, Southampton, NY 11968, 631.283.7575, www.75maingroup.com/
Sotto Sopra
Take a cultural journey to Sotto Sopra in Amagansett, NY where guests can find the traditional flavors of Northern Italy and succulent steaks and chops. The restaurant's wood-burning oven freshly bakes breads, crispy Italian style pizza and whole roasted fish. Sotto Sopra has quickly become one of the most coveted restaurants on the East End, known for its frequent celebrity guests, relaxing atmosphere, exceptional service, and fresh, flavorful fare. Enjoy pasta dishes such as the Spaghettini a la Greco with shrimp, and spinach in a spicy arrabbiata sauce. The Margherita is a classic Italian-style thin crust pizza topped with mozzarella, tomato, and basil. Specialty drinks include: the Rose Orchid, which blends Death's Door Gin with St. Germain, prosecco, grapefruit and hibiscus; the Sotto 75 mixes Farmers Organic Gin, with St. Germain, champagne, blueberry and lime juice; and the South Fork cocktail includes Jameson Irish Whisky blended with mint, cucumber, lime and orange juice.
Sotto Sopra, 231 Main Street, Amagansett, NY, 631.267.3695, www.restaurantsottosopra.com/
Related Articles
---