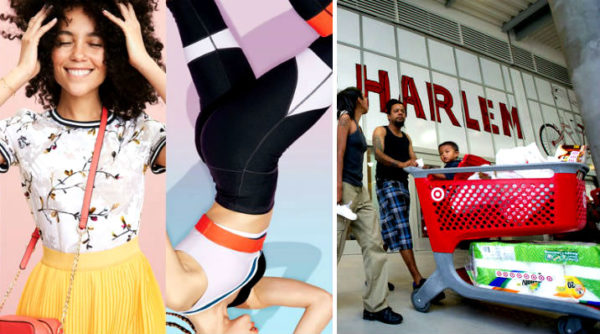 With a Target store in East Harlem, Racked reports that like so many clothing brands, Mossimo has weathered business lows along with swells of success. 
Mossimo Giannulli launched his line in 1986 and took it public in 1996 at the age of 33; by 2000, the high-end brand was struggling and inked an expansive licensing deal with Target that would give its goods an affordable spin for a mass audience.
Months later, it delisted from the New York Stock Exchange.
Today, many people associate Mossimo with shopping for wardrobe staples at Target. But that era seems to be coming to an end, too: Target is in the process of introducing a bunch of new brands to its roster and, the Wall Street Journal reported over the holiday weekend, is eliminating its Merona line as well as men's Mossimo clothing.
The thinking is that a lot of Target's clothing lines are just too generic for today's artisanally-minded shoppers. So it's bringing in JoyLab, a women's athleisure line filled with colorblocking and florals; Goodfellow & Co, a men's line that carries hipster-y leather boots and shawl-collar sweaters; and A New Day, a trend-driven women's brand. While Amazon and Walmart turn up the heat on their clothing businesses, this is how Target is trying to compete.
Related Articles