---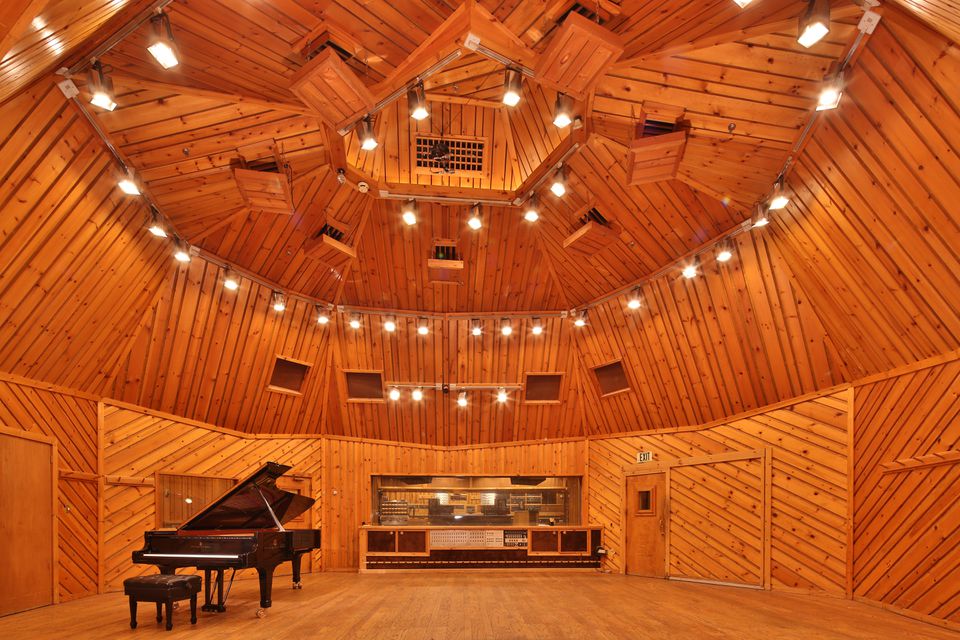 The Mayor's Office of Media and Entertainment (MOME) is proud to announce the premiere of Inside Power Station @BerkleeNYC.
A 12-episode series featuring interviews about and performances from New York City's legendary Power Station recording studio. The series will premiere on NYC Life (WNYE-TV/Channel 25), the flagship channel for NYC's television network, NYC Media, on November 25 at 9 pm. More information about the series, including a promo for the show, is available at nyc.gov/media.  
Part of BerkleeNYC's campus located in Manhattan's Theater District, Power Station is where the industry's top names, including Tony Bennett, David Bowie, Bob Dylan, Lady Gaga, Herbie Hancock, Madonna, Bruno Mars, Paul Simon, Esperanza Spalding, Bruce Springsteen, the cast of Hamilton and more, recorded some of the most iconic albums of our time.  
"We are pleased to present the Inside Power Station @BerkleeNYC series on NYC Life, the flagship channel of the city's broadcast network NYC Media," said the Commissioner of the Mayor's Office of Media and Entertainment, Anne del Castillo. "This show, produced in partnership with BerkleeNYC, celebrates this iconic recording studio and the incredible music community and culture that converges here in the heart of NYC."
"BerkleeNYC is thrilled to partner with MOME to produce Inside Power Station @BerkleeNYC, a magical, behind-the-scenes look at the fascinating people who are doing incredible work, while leaving a unique footprint on the musical culture of New York and the entire world," said Stephen Webber, Executive Director of BerkleeNYC.  
Initially built as a Con Edison power relay station to provide power to NYC's elevated train, Power Station officially reopened in 2021, thanks in part to funding from MOME and the NYC Economic Development Corporation (EDC).
Power Station @BerkleeNYC is serving to develop the next generation of artists through educational programs while hosting performances and providing resources for local musicians. Continuing on the legacy of the studios, the just-announced 2023 GRAMMY nominations included multiple recordings that took place at Power Station.  
This original series takes viewers on a journey of Power Station's roots and features interviews with a variety of musicians, producers and performers who are keeping the music magic alive, while also spotlighting new and upcoming artists who hope to follow in the steps of their musical heroes.
Hosted by Stephen Webber, the Executive Director of BerkleeNYC, series interviews include: 
Tony and GRAMMY Award-winner Alex Lacamoire, Musical Director and Composer for uptowns Hamilton and In the Heights  
Record Producer and Engineer for Bruce Springsteen, Bob Clearmountain 
NYC-based GRAMMY and Tony-nominated Actor/Singer, Michael McElroy 
Recording Engineer and Harlem's Alicia Keys Collaborator, Ann Mincieli 
Famed Music Engineer for Prince, Susan Rogers 
The premiere of Inside Power Station @BerkleeNYC comes as MOME recently celebrated the 55th anniversary of WNYE-TV/Channel 25, the City's non-commercial, educational television station, operated by NYC Media, a division of MOME.
BerkleeNYC
BerkleeNYC is the New York Campus of Berklee, the non-profit educational entity that includes Berklee College of Music and Berklee Online. Housed in the legendary Power Station Studios, BerkleeNYC's mission is to educate and nurture the world's most deserving artists in music and the performing arts.
NYC Life 
NYC Life is part of NYC Media, the City of New York's broadcast network and media production group. NYC Media, a division of The Mayor's Office of Media and Entertainment, informs, educates, and entertains New Yorkers about the city's diverse people, neighborhoods, government services, attractions, and activities. NYC Life (WNYE-TV) is available on cable and satellite channels Spectrum 25, FIOS 25, Optimum 25, Comcast 1025, DirecTV 25, Dish 25, and RCN 25, over the air on broadcast channel 25.1, anytime on demand at nyc.gov/life, and on select devices & OTT platforms. 
The Mayor's Office of Media and Entertainment
The Mayor's Office of Media and Entertainment's mission is to support and strengthen New York City's creative economy and make it accessible to all. In 2019, the creative industries accounted for more than 500,000 local jobs and have an economic impact of $150 billion annually. MOME comprises five divisions: The Film Office, which coordinates on location production throughout the five boroughs; NYC Media, the City's official broadcast network and production group; the Office of Nightlife, which supports the city's nighttime economy; the Press Credentials Office, which issues press cards; and Programs and Initiatives to advance industry and workforce development across NYC's creative sectors.
---